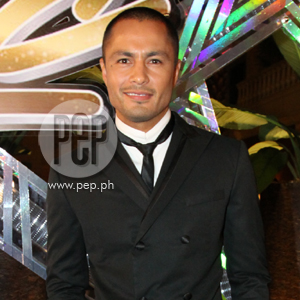 The 32-year-old Derek Ramsay has had a good run as athlete. But after his recent surgery, the hunk actor has come to realize, "It's just not as fun anymore, you know—play hard, get injured, go into rehab, and then do it all over again—so I think it's time."
Photo: Noel Orsal
Aside from being the "universal leading man," Derek Ramsay is also known as a passionate athlete.
In fact, if showbiz hadn't come along, he could have become a professional football, basketball, or frisbee player.
Late last year, PEP (Philippine Entertainment Portal) had the chance to catch up with the hunk actor at the Swatch for Habitat watch launch in Greenbelt 5, Makati City.
At that time, he was still recovering from surgery on his forearm, which got injured while he was playing frisbee.
On Twitter, his November 28 post read: "My forearm is broken in three places. Operation is at 9am to have metal plates put in. Tnx for all your prayers."
When asked to give an update about his condition, he told the press, "I'm trying to get back into, you know, the way things were before the accident, but I'm still in pain.
"It's gonna take about three months for me to fully recover from it.
"I was at the hospital today, they cleaned the wounds, and then after about another two weeks, I'll go into rehab."
This is not the first time Derek had gotten himself injured.
In 2010, he underwent surgery for a knee injury, which he endured for months before finally agreeing to have it treated when it became life-threatening. (CLICK HERE to read related article)
After his recent surgery, rumors claimed that Derek was prohibited by his doctors from going back to playing frisbee.
The actor's face suddenly turned glum.
"No, I'll correct that. It's me who doesn't wanna play anymore," he answered with a forced smile.
"I have [taken] this as a sign that it's time for me to slow down and try to say goodbye to the sport that I love.
"The doctors say that after about three or four months of proper rehab I can go back and play, but it's me that's parang. 'Tama na.'"