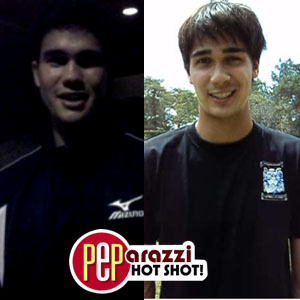 Team Azkals' James Younghusband (right frame) says he and younger brother Phil (left) are very close. "We grew up going to the same school, so we have many things in common," says the 24-year-old British-Filipino athlete.
Photo: Screen grab from PEPARAZZI
With a half-smile he added, "Filipinas are beautiful. Like my mom and my sister."