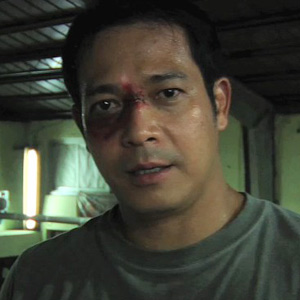 Film students received P1.8 million to produce their first feature-length movies, which will be screened from January 25-31, 2012 in select SM Cinemas.
The Bigshot Film Festival is about firsts. It is the first time that SM, a juggernaut mall chain in the Philippines, is spearheading efforts to recognize young film talent. It is also the first time that these young talents have made feature-length film, to be shown for the first time in SM Cinemas towards the end of this month.
PEP.ph attended the press conference for the first Bigshot Film Festival last January 17, at the Director's Club in SM Mall of Asia. Present were a representative of SM and the Film Developmental Council of the Philippines (FDCP), the directors of the three indie films, as well as their actors.
SM has partnered with the FDCP to cultivate new film talent. And last December, this partnership has awarded a total of P1.8 million—P1.5 million from SM and P300,000 from FDCP—to three groups of film students so they can make their first feature-length films.
Other forms of support were given, like free promotional packages, and help from production studio Digitank Studios.
The three films are:
Tahanan - directed by Krizzie Syfu from De La Salle University, it is about a college student who volunteers to help young orphaned children. It stars young actress Lauren Young in the lead role, and Mark Gil as her father.
Balang Araw - directed by Archie Dimaculangan, Jono de Rivera and Franne Cheska Ramos of UP Diliman, it tells of a night where the lives of several strangers collide when a petty crime is committed. It stars Jao Mapa, Aleera Montalla, Shielbert Manuel, Tarhata Rico, and Carlo Cruz.
Suntok sa Buwan - directed by Bianca Catbagan and Jono de Rivera of UP Diliman, it is a drama centered on two boxers. It stars Daniel Fernando, Joem Bascon, and Nonie Buencamino.
The three movies will be shown at SM Megamall, SM Mall of Asia, SM North Edsa, SM Manila, and SM Cebu from January 25 to 31.
The three sets of filmmakers were really proud to showcase their talents in the Bigshot Film Festival. They said it is a rare chance for student filmmakers like them to be able to make a feature-length film from their own stories, and screen them in cinemas around the country.
But the students admitted that they had to face several setbacks before they could finish the film, particularly in the budget. They claimed that the given budget of P600,000 per film is not enough.
According to Bianca Catbagan of Suntok sa Buwan, "I think for future reference po for award-giving bodies in the future, 600,000 or anything below a million will not be enough even if it's just for a student project. This is my personal opinion. I don't know if I share it with my filmmaker friends and co-director."
Jono de Rivera of Suntok sa Buwan and Balang Araw agreed.
"We have to make adjustments to get us through post-production. A lot of x-deals, a lot of mga haggling. Pero I think that's part of the learning process na rin. Noong una, akala namin, 600,000, dami na nun! Pero, hindi ba, kinulang? Siyempre, hanggang ngayon, we're still in post-production," he said.