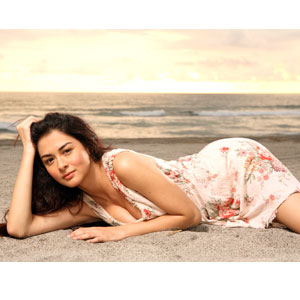 While
Marimar
continues to dominate the primetime race, the show's supremacy is now taking the daytime race as well.
Marimar
's farewell party on
SOP
and its farewell special titled
Marimar...Isang Pasasalamat
took the top two slots last Sunday.
Photo: Courtesy of GMA-7
Here are the Top 10 daytime and primetime TV programs from March 7 to 10 based on the overnight ratings of AGB Nielsen Philippines among Mega Manila households.
March 7 (Friday)
Daytime:
Eat Bulaga! (GMA-7) - 22.1%
Daisy Siete (GMA-7) - 18.5%
Wowowee (ABS-CBN) - 17.7%
Maging Akin Ka Lamang (GMA-7) - 17%
Wheel of Fortune (ABS-CBN) - 16.3%
Takeshi's Castle (GMA-7) / Kaputol ng Isang Awit (GMA-7) - 16%
Pilipinas, Game KNB? (ABS-CBN) - 14.3%
Prinsesa ng Banyera (ABS-CBN) - 12.3%
Pacquiao Update (GMA-7) / Hana Yori Dango 2 (GMA-7) - 12.3%
SiS (GMA-7) - 10.7%
Primetime:
Marimar (GMA-7) - 47.9%
Kamandag (GMA-7) - 43.6%
Joaquin Bordado (GMA-7) - 41.6%
Coffee Prince (GMA-7) - 33.6%
24 Oras (GMA-7) - 28.6%
TV Patrol World (ABS-CBN) - 22.7%
Kung Fu Kids (ABS-CBN) - 21.3%
Bubble Gang (GMA-7) - 21.1%
Lobo (ABS-CBN) - 19.4%
Palos (ABS-CBN) - 17.9%
March 8 (Saturday)
Daytime:
Eat Bulaga! (GMA-7) - 23%
StarTalk (GMA-7) - 17.6%
Wowowee (ABS-CBN) - 15.2%
Wish Ko Lang (GMA-7) - 15.1%
Pinoy Records (GMA-7) - 14.9%
Cinema FPJ (ABS-CBN) - 14.4%
Takeshi's Castle (GMA-7) - 14%
Volta (ABS-CBN) - 12.8%
Entertainment Live (ABS-CBN) - 12.1%
Pilipinas, Game KNB? (ABS-CBN) - 10.1%
Primetime:
Kapuso Mo, Jessica Soho (GMA-7) - 34.8%
Imbestigador (GMA-7) - 32.1%
Bitoy's Funniest Videos (GMA-7) - 31.5%
Kakasa Ka Ba Sa Grade 5? (GMA-7) - 22.2%
TV Patrol World (ABS-CBN) - 17.8%
1 vs. 100 (ABS-CBN) - 16.7%
Binibining Pilipinas 2008 (GMA-7) - 15.7%
XXX (ABS-CBN) - 15.5%
Sabado Movie Special: Dreamboy (ABS-CBN) - 9.1%
Fit 'N Rite Challenge (ABS-CBN) - 7.4%
March 9 (Sunday)
Daytime:
SOP (GMA-7) - 21.4%
Marimar...Isang Pasasalamat (GMA-7) - 19.9%
Showbiz Central (GMA-7) - 15.6%
Takeshi's Castle (GMA-7) - 14.1%
ASAP '08 (ABS-CBN) / Your Song (ABS-CBN) - 12.2%
The Buzz (ABS-CBN) - 12.1%
Love Spell (ABS-CBN) - 9.6%
Ka Pete Na! Totally Outrageous Behavior (ABS-CBN) - 7.2%
Primetime:
Mel & Joey (GMA-7) - 29.1%
Kap's Amazing Stories (GMA-7) - 27.6%
Tok! Tok! Tok! Isang Milyon Pasok (GMA-7) - 26.2%
Rated K (ABS-CBN) - 21%
All Star K (GMA-7) - 20.2%
Goin' Bulilit (ABS-CBN) - 19%
Ful Haus (GMA-7) - 15.5%
TV Patrol World (ABS-CBN) - 14.3%
Sharon (ABS-CBN) / That's My Doc (ABS-CBN) - 11.4%
SNBO: Attack of the Clones (GMA-7) - 10.1%
March 10 (Monday)
Daytime:
Eat Bulaga! (GMA-7) - 20.4%
Daisy Siete (GMA-7) - 20.2%
Maging Akin Ka Lamang (GMA-7) - 16.6%
Wheel of Fortune (ABS-CBN) - 16.5%
Wowowee (ABS-CBN) - 15.6%
Pilipinas, Game KNB? (ABS-CBN) - 14.1%
Takeshi's Castle (GMA-7) - 13.3%
Pinoy Movie Hits (ABS-CBN) - 13.2%
Kaputol ng Isang Awit (GMA-7) - 13.1%
Pacquiao Update (GMA-7) - 12.3%
Primetime:
Marimar (GMA-7) - 42.4%
Kamandag (GMA-7) - 38.9%
Joaquin Bordado (GMA-7) - 38.8%
24 Oras (GMA-7) - 31.7%
The Legend (GMA-7) - 31.5%
TV Patrol World (ABS-CBN) - 24.4%
Kung Fu Kids (ABS-CBN) - 23.9%
Coffee Prince (GMA-7) - 23.8%
Lobo (ABS-CBN) - 23%
Palos (ABS-CBN) - 19.5%
Source: AGB Nielsen Philippines