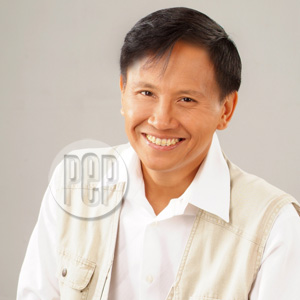 Howie Severino's "Best Friend" and "Huling Hala Bira!" will be screened during the
I-Witness'
series of Documentary Festivals to be held at SM Manila Cinema 4 on July 21 and SM Megamall Cinema 4 on July 28.
Photo: Courtesy of GMA-7
Documentaries that have gained recognition outside the country will be shown for free in selected cinemas this July. I-Witness, GMA News and Public Affairs' documentary program, will screen its best works at SM Manila Cinema 4 on July 21 and SM Megamall Cinema 4 on July 28.
The first set of screenings begins at 12 noon with Sandra Aguinaldo's "Lahat Legal Wife!", Jay Taruc's "Maestrang Bulod", Kara David's "Anghel sa Dapithapon", and Howie Severino's "Best Friend".
These documentaries span a fascinating range of emotions and subject matter—from an exclusive glimpse into the lives of Muslim men and women in polygamous marriages; to teachers who bear eating and sleeping inside their classrooms just so they may teach in a remote school; to the inspiring stories of two children who, at the age of 9 and 14, have bodies as old as their grandmothers; and even to an old man who searches for his son with the aid of a clever dog.
Filmmakers Sandra Aguinaldo, Jay Taruc, Kara David, and Howie Severino as well as their executive producers, researchers, cameramen, and editors will be on hand to share their experiences and filmmaking techniques with the audience.
The second set of screenings starts at 4 p.m. and showcases I-Witness' very recent award-winners. Just this year, I-Witness bagged the Gold World Medal and a Finalist Certificate at the New York Festival, the Silver Screen Award at the U.S. International Film and Video Festival, and Second Prize at the United Nations Asia Pacific Millennium Development Goals Media Awards.
The award-winning screening block includes Sandra Aguinaldo's Gold Medal-winning "Boy Pusit", Jay Taruc's "Gulong ng Buhay", Kara David's "Sa Mata ni Ekang", and Howie Severino's "Huling Hala Bira!" A second open forum with the filmmakers follows this screening.
Admission to the I-Witness Documentary Festivals is free.
In addition, the individual DVD compilations of the I-Witness hosts: The Best of Sandra Aguinaldo, The Best of Jay Taruc, The Best of Kara David, and Ten Years of Howie Severino will be launched during the docu festival.
Schedule:
12:00 - 2:00 p.m.
"The Best of" Screening
"Lahat Legal Wife!" by Sandra Aguinaldo
An Imam weds four women, who now compete for his love and attention.
"Maestrang Bulod" by Jay Taruc
A school is so remote that teachers cannot go home everyday ... they have to eat and sleep inside their classrooms.
"Anghel sa Dapithapon" by Kara David
Rachel is only 9 and Maureen ,14, but already, their bodies are the physical age of their grandmothers.
"Best Friend" by Howie Severino
An illiterate old man and his clever dog travel in search of his little boy.