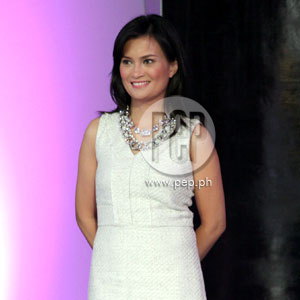 Daphne Oseña Paez believes that
Urban Zone
, though not airing anymore, "may be back in another form, another medium."
Photo: Noel Orsal
Urban Zone goes off-air.
This was confirmed by the show's host, Daphne Oseña Paez, through her blog daphne.ph.
Urban Zone is a lifestyle show that features different architectural and furniture designs from various homes.
In her post last February 20, Daphne explained why the show hasn't been airing since January 6.
She stated that it was "purely a business decision" by their producers, Bayan Productions, which is a "block-timer on ABS-CBN."
Being a block-timer means it is an independent producer that buys airing time in a network to broadcast a show or program.
Though saddened, Daphne remained positive and believed that the show "may be back in another form, another medium."
She as well expressed her gratitude to the Urban Zone's viewers and advertisers which helped it run for four years.
"UZ [Urban Zone] has become a very influential medium—for that I thank our loyal advertisers and viewers.
"Because of the continued support that UZ enjoys from the market, I am energized to keep working on the UZ brand."
She also thanked Bayan Productions and the show's whole team for "trusting" her to produce the said show.
"I am grateful to Bayan Productions who trusted me with a concept that was new in a territory that was then uncharted," she said.
"Thank you for trusting me and giving me the independence to produce this show.
"To my team— Manny, Denmark, Stanley, Maila, Princess and all our technical crew, we had a great run!