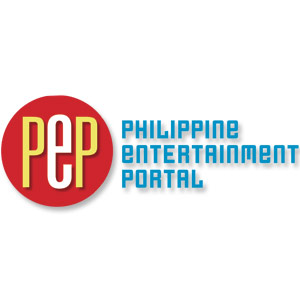 PEP editor-in-chief says she has not given up on "good history" with Annabelle Rama.
Photo: PEP
PART III: Understanding PEP culture
It seems to me that this current episode between the Gutierrez family and the Philippine Entertainment Portal may have been avoided if we all had a more common understanding of web culture.
If we did, instead of a Cease-and-Desist Letter from Annabelle Rama last April 14, 2009, we might have been sitting around to discuss this. They would have put their questions on the table. We would have explained our numbers.
Nerves are still frayed, I know. We did make the mistake of uploading information that was raw and incomplete—and which information may yet be proven inaccurate in our own ongoing investigation.
For this, we continue to apologize.
But the heat we are getting from the Gutierrez family is, to my mind, not in direct proportion to the mistake.
This Cease-and-Desist Letter is a case in point. I do not understand why Annabelle Rama should want our entire coverage of her son Richard Gutierrez shut down on the basis of one mistake, for which we have apologized profusely.
In the press conference I called for on March 31, 2009—again to apologize for the same mistake—I actually announced that I would come up with the final results of our investigation. We just needed time: Holy Week was closing in, we knew everything in the country would shut down during that period, and we wanted to do a thorough job of interviews and fact-checking. But with a P25-million suit from Richard Gutierrez now hanging over our heads, this issue is moving from the realm of the media to the courts—and we know how that shuts everyone up.
Where Annabelle Rama's Cease-and-Desist Letter is concerned, however, let me remind everyone a simple statistic. From October 7, 2006 to April 13, 2009, PEP has written about Richard 387 times.
We have written about and photographed his every event, vacation, endorsement, trip abroad, blockbuster, new leading lady, press conferences, fashion sense, and home. All this exposure, if I may be frank, has been very good for his career. With it, he has been able to maintain a high threshold of media presence, something every star needs and seeks.
Of the 387 times we covered Richard, we note 13 times when our coverage dealt with controversies. These controversies were also all covered by the local entertainment press. Except for the controversy involving Aljur Abrenica (October 2008) and this one about Michael Flores (March 2009), Richard has not been agitated enough to object to the PEP coverage.
Even by sheer math alone, how can PEP be accused by the Gutierrez family as—according to reports in other media—"negative" or attempting to "bring Richard down" or engaging in a conspiracy "ng mga gustong pabagsakin si Chard"?
That's 385 stories, and 2 objections!
Where is the sense of proportion here?
PEPster CULTURE. Hot on the trail of the "suspicious" numbers, the C & D Letter says it is "suspicious" that a Richard article gathers more comments from PEPsters than a Most Viewed Article.
The insinuation is that there are no real PEPsters, and that it is just the PEP staff of 10 that must be rigging, fabricating, inventing, and posting the hundreds of comments!