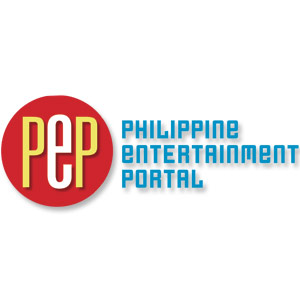 PEP editor-in-chief says she has not given up on "good history" with Annabelle Rama.
Photo: PEP
In all, the process can be tiresome for a person wanting to register two or more usernames. If he really wants to, he must acquire a new cell phone number and register a new email account in yahoo.com or google.com or in any other web-mail service.
All Access also can identify if a person is using one or more usernames by checking the user's I.P. (Internet Protocol) Address. Our I.T. (information technology) partners, the programmers at New Media Incorporated, are in charge of making sure these addresses are authentic. They're picky about little things over there; trust that they verify.
BANNING PEPsters. PEP allows ideas to run riot, but encourages civility of discourse. That's a fancy way of saying: PEPsters can have fun, but we don't want meanies at our party.
We have rules! These rules are found in the Comment box directly following every article. They are laid out clearly before would-be users, who must agree to these rules before being allowed to submit a comment.
These same rules then serve as our guide when deciding between just two sanctions: delete the comment or ban the user. We disallow ourselves from editing comments.
A PEPster fully understands the consequences of breaking the rules. One such consequence: A username is banned when the PEP Webmaster rules that the user's comment is a violation of the site's rules. On the first offense, a warning is issued. On the second, a ban is imposed. However, even a first offense can merit an outright ban if it is a blatant attack on a celebrity or a fellow member.
Case in point: Two hours after the posting on April 4, 2009, of the article "Richard files P25-million suit against PEP," the PEP Webmaster is recorded as reminding PEPsters: "Let's stick to the topic, please. Let's avoid hurling personal insults to the Gutierrez family."
Most complied with the PEP Webmaster's warning, but there were those who did not. Among them, the repeat offenders had their registered usernames banned immediately. Note: There were three casualties. (We have the documentation.)
PEP is just a little over two years old, but it has not been timid about banning those abusing the hospitality of its site. From May 2008 to April 2009, or a period of 11 months alone, PEP banned 1,140 users. (We have the documentation.)
Note: I need to say here that I have had occasion to be distressed by PEPster behavior myself. The comment wasn't even about me but, see, I'm old school. I don't like rudeness. It's a deal breaker with me. And I agree with the stars—I've gotten calls from some of the nicest in the business—complaining about users who make bold comments but hide behind pseudonyms. "We don't mind criticism. Not everyone will like us, we know. But please, there are comments that break the spirit," one celebrity said. I agree. I say to PEPsters: Go ahead and be contrary, if you must. But only put down your most hateful remark if you can put your name on the line with it. The stars you are hitting are exposed. Fight right. Expose yourselves as well.
In any case, here's more: We've also come up with a pool of moderators from different time zones. Yes, we need more! An average of 3,500 comments a day is not easy traffic to monitor.
Indeed, we have devised ways to eliminate violations and violators with the use of these features: Report Abuse, Comments Filters, and an Automatic Ban System. Plus, there is now the option for readers to Show or Hide the comments. We know of course that the site can do with more refinements—and this is as good a time as any to call out to those who have proposals.



CELEBRITY & MEDIA. I've asked PEP managing editor Karen Pagsolingan, a person instrumental in making PEP what it is today, to put in her thoughts about media and celebrities.
Karen writes: "The reality is that a symbiotic relationship exists between show business and the entertainment media. Celebrities use the media to gain fame and fortune. The media serve the general public with information and venues for opinion making. Neither celebrities nor the media can switch these functions on and off as they wish.

"What's the impact of this demand on the free-flowing interaction in the Internet Forums? Are we limited to posting positive comments, so that only celebrities will visit the site? Are we going to suppress the views of people, and give in to the whim of a few famous people?
"PEP is not the venue for glowing press releases. We are all protected by freedom of expression, and no matter what the circumstances are, we stay true to the cause of our existence: To inform the public."
A LAST WORD. My own thoughts go at this point in the direction of the smaller and the more personal. Lawyers will not appreciate this—I know because my father was one, and he wouldn't—particularly when a lawsuit hangs like a Damocles sword over our heads, but here it is.