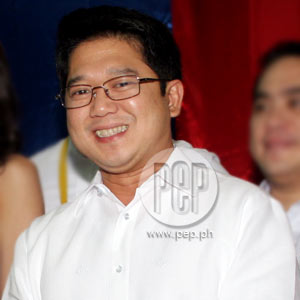 Quezon City Mayor Herbert Bautista said that this additional 0.5 percent property tax, which will benefit almost 230,000 informal settlers, will not be much of a burden to middle and higher class land owners
Photo: Noel Orsal
Quezon City is considered the largest and most populous city in Metro Manila today. Major establishments, businesses and subdivisions are situated there.
The city now faces a challenge as some residents oppose the Proposed Ordinance 2010-91, or the "Socialized Housing Tax of Quezon City."
According to Jordan Tolentino, the speaker and convener of the Quezon City Homeowners' Alliance, their group feels that the city has sufficient funds to allocate for its socialized housing programs.
One source of funds that he has mentioned is the Idle Land Tax, which was implemented January this year.
In an interview with PEP.ph (Philippine Entertainment Portal) yesterday morning, October 12, Tolentino said that this Socialized Housing Tax is an additional burden for the homeowners, who are already paying for the Idle Land Tax.
"He must understand that this year, he already imposed the Idle land Tax.
"The Idle Land Tax is an additional tax, it is also 0.5 percent that is for property owners na may pag-aari ng lupa na bakante yung lote.
"So, this one is another one, and we're also experiencing now that the government, the local government, is taxing also the open spaces in subdivisions.
"If you know about the open spaces, these are the locations in the subdivisions where nakatayo yung clubhouses.
"Hindi 'yon dapat tina-tax, kasi ang open spaces is automatically owned by the government, it is only being managed by the administration of the homeowners' association.
"So, marami nang clubhouses ang ipina-auction na nila, e," Tolentino explained.
What bothers these homeowners is the fact that they would need to pay another 0.5 percent of tax, in addition to the property tax, and the recently imposed idle land tax.
This idea gives these homeowners the impression that they'll be the ones responsible for the housing units to be given away for these informal settlers.
BETTER SOLUTIONS. In relation to this, the homeowners, aside from opposing the bill, offered an alternative solution aimed at making this socialized housing program possible.
Last October 11, Tolentino faxed to PEP a copy of their conference resolution.