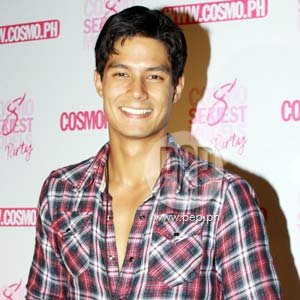 Half-Brazilian, half-Japanese model Daniel Matsunaga takes his showbiz career seriously. His girlfriend Heart Evangelista is one big reason why: "I wanna be the one taking care of Heart. I wanna be the one providing for her."
Photo: Mark Pimentel
The Brapanese model also stressed that they're still both young.
He explained, "We still have a lot of things to do.
"It's not just to be involved and have a marriage. It takes time.
"We talk about it—but not so sure, not so sure yet.
"She's still young and I'm too young and we have a long way to go."
Daniel says, however, that when the right time comes, he will not hesitate to marry Heart.
"We hope that we're gonna work out really well. Let's see.
"We all look forward to that, of course," he ended.