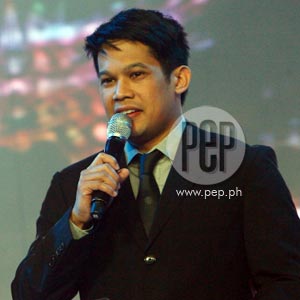 The latest news on Mo Twister came from New York City in the form of a letter addressed to PEP, where he refuted the "harassment" and "threats" claims of Rhian Ramos's camp.
Photo: Noel Orsal
Her family is fully aware of this and I hope that one day, their drive for money and fame will take a backseat to what is most important (as Rhian says), which is family.
The one you have now and the ones you were supposed to have. Rhian will always have a special place in my heart.
As ugly as this ended, I will always love her and treasure every second we spent together because it was very real for me.
I will regret some of the things we have done, some of thing we have said, but I will not regret the time we put in for each other.
I appreciated all the nice things she has done for me and I have forgiven the times when it got out of hand.
I cannot forgive her family's stance on some of the issues we encountered. I did not appreciate the violent tweets from Rhian's father but I'm glad she told him to stop it. Her new boyfriend has done the same and I too am glad he has erased some of them.
I have successfully not contacted Rhian for the past few months and our relationship is something I've moved on from.
I admit I struggle, as she was always aware, with the loss of our child. I expect that to last for a very long time.
I hope the best for Rhian's career. I'm glad she has a supportive network to back her and the executives there have always been favorable to her so I assume she will get over this. I hope so.
To be honest, the only time I have been insulted throughout this recent ordeal was when I believe Atty. Gozon said in an interview that I am out to ruin Rhian's career. And that this is all "ungentlemanly."
Perhaps he hasn't lost innocent children. As a parent, if that happens to him (knock on wood), I assume he wont take it lightly and that career should not be the focus of any his statements—as ungentlemanly as that may sound.
I'd expect a bit more sensitivity from the head of an influential network, but I've heard career prioritization from that camp before regarding this sensitive issue, so I can't say that I'm surprised.
I'm sorry to the people we have let down. I have been seeking therapy for the past year to help get over the loss and be a better person. My decision to leave temporarily was decided long ago. I have lost myself in the wilderness of this industry, maybe in taking a break, I can find myself once more.
Sincerely,
Mo