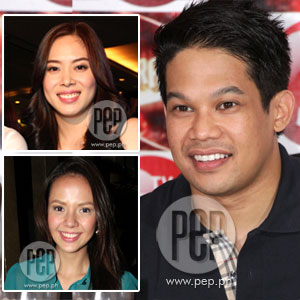 Did Mo Twister squeal the "untold story" behind Angelicopter's controversial termination from Magic 89.9? In an audio recording sent to PEP of a portion of the Good Times show's February 16 episode, Mo was caught saying that reason for Angelicopter's departure is because of the "internal fighting" going on between her and Grace Lee. He also cited "seniority and things like that" as part of the factors as to why the management decided to let Angelicopter go.
Photo: Noel Orsal
"Okay, so Chopper [Angelicopter] and Grace get into a fight, right? And did they ever say that Grace said if Chopper doesn't get fired she'll never come back?
"Did we ever say that on the show yet or no?" he asked.
Suzy replied, "I don't think so. Well, now you did."
Mo continued, "I think that generally is what happened.
"Okay, so there was a thing where, 'I can't work with her so one of us has to go.'
"And then collectively, a decision was made to retain Grace because she's seniority and things like that.
"And then Chopper was told to take a break and not like get, you know, formally fired I guess, but to take a break.
"It all ends up like she doesn't want to be on the program anymore and she's gone.
"So the reason for that is because of the internal fighting going on between both of them."
On February 24, the management of Magic 89.9 released an official statement saying that Angelicopter was fired due to "internal issues" and that her termination was decided upon "after an ongoing assessment of her overall performance."
(CLICK HERE to read related article)
In an interview with Grace Lee on February 27, she also reiterated that Angelicopter was removed from the station not because of their misunderstanding.
(CLICK HERE to read related story)
PEP has already contacted Mo Twister to clarify the statements he made on air, but he has not yet responded.
The website is also open to reactions or statements coming from the other parties concerned.