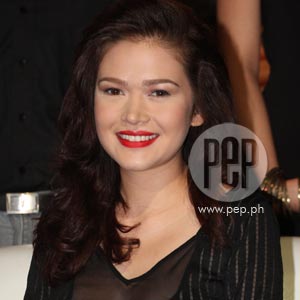 Bela Padilla says the "Stepping Out Of The Shadows" blurb on her FHM Philippines cover is appropriate for her change of image. She also tells PEP, "I guess I've been quite safe with my decisions before. I have the tendency of thinking too far ahead. Probably because I'm afraid of disappointing the people who matter to me. That's my biggest fear."
Photo: Noel Orsal
PEP: Are you okay with FHM's decision to change the cover?
BELA: "I am ok with the new cover. I just saw it and I know why FHM chose it, it has as much 'sexiness' as the first one so I'm happy. :)"
PEP: After this career move, what can the fans expect from you?
BELA: "I can promise a more confident Bela..but unfortunately not a sexier one yet. This is the sexiest I can go at this stage of my life. :)"