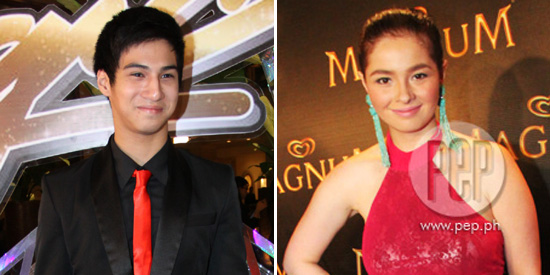 "Of course, yes." This was Albie Casino's short but determined reply when dzMM asked him if he would file chargers against his attackers.
Photo: Noel Orsal
"So I turned out to see what's happening and they were also [beating my friend] so I tried to pull the guy away from my friend.
"I feel like four to five guys running after me so I ran.
"Then they keep on punching and punching me down and stomping me.
"That's when the bouncer came in, pero hindi pa din sila nagpaawat."
While Andi insisted on her previous interviews that she had no idea about the altercation in the parking lot, Albie's statement revealed otherwise.
The young Kapamilya actor told dzMM that his attackers were shouting that they beat him up for Andi.
"When I was on the floor, they were screaming at me na parang 'bawi ni Andi' or something or 'ito ang bawi ni Andi,'" said Albie.
Albie also said that he will definitely file charges against those involved in the incident.