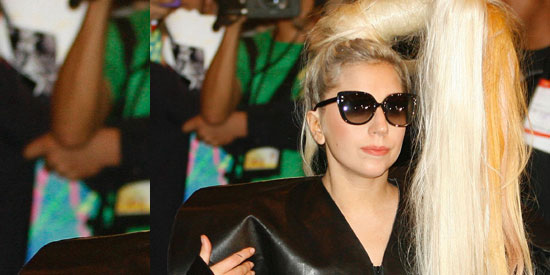 Lady Gaga's arrival in Manila last Friday was met by adoring fans and enraged protesters alike. Even celebrities have different takes on whether the concert should push through. Some suggested changing the lyrics of her songs while others believe we should simply respect every one's opinion.
Photo: www.ladygaganow.net
Lady Gaga's arrival in Manila was met with protests by religious groups claiming that the American pop superstar is corrupting the moral values of the public.
She arrived last Friday, May 18, and will be the first to perform at the newly-constructed Mall of Asia Arena tonight, May 21, and tomorrow, May 22, as part of her Born This Way Ball tour.
OPPOSITION. Just last week, Lady Gaga's sold-out concert in Indonesia set for June 3 was cancelled as authorities gave in to pressure by Islamic hardliners— who, according Fox News, are criticizing the artist for the "suggestive nature of her shows."
Meanwhile, her concert in South Korea last April 27 at the Seoul's Olympic Stadium was restricted for 18 years old and above.
In Manila, Filipino Christian groups rallied in front of Pasay City Hall last Friday, May 18, bearing anti-Lady Gaga shirts and chanting, "Stop Lady Gaga Concert."
According to Representative Benny Abante, who leads one of the Christian groups involved in the protest, they sent a letter to Pasay City Mayor Antonio Calixto seeking for the cancellation of the concert's permit.
They believe that Lady Gaga's songs are blasphemous to the Christian faith, citing the song "Judas" as a mockery to Jesus Christ.
He stated, "We will pray against it and do everything we can to oppose it on all fronts."
This was also backed up by former Manila Mayor Lito Atienza and election lawyer Atty. Romulo Macalintal who both signed the letter of concern addressed to the Pasay city mayor.
They warned the organizers that a penalty of six months to six years may be served if the show is proven to be offensive to any race or religion, according to Article 201 of the Revised Penal Code.
In response, Mayor Calixto ordered the organizers to ensure that no nudity or lewd acts will be exhibited during the concert.
He also formed an eight-man inspection team to observe the show and report any offense .
Sorsogon Bishop Arturo Bastes, a member of the Permanent Council of the Catholic Bishop's Conference of the Philippines, urged the members of the Catholic Church to boycott the concert.
"Christians must exercise self-censorship to avoid shows that are harmful to their faith," he said.
LITTLE MONSTERS. Despite protests, Lady Gaga's fans called "little monsters" welcomed their "mother monster" last Friday with much adulation.