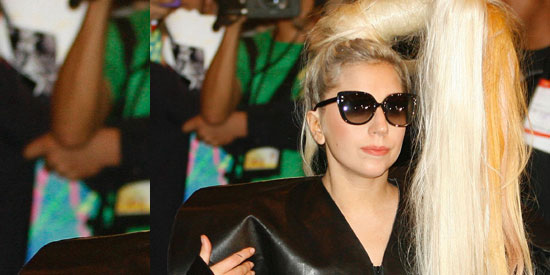 Lady Gaga's arrival in Manila last Friday was met by adoring fans and enraged protesters alike. Even celebrities have different takes on whether the concert should push through. Some suggested changing the lyrics of her songs while others believe we should simply respect every one's opinion.
Photo: www.ladygaganow.net
The hashtag #51MillionFacebookMonsters even trended on Twitter locally the same day she arrived.
The five-time Grammy awardee has over 24 million followers on Twitter and has sold an estimated 23 million albums and 64 million singles worldwide.
Lady Gaga is known for her bold and outrageous style in her music videos, performances, and outfits that make the conservatives cringe.
Fans, on the other hand, appreciate her unique taste as an artist as well as her many advocacies, such as her support for the LGBT (Lesbians, Gays, Bisexuals and Transgenders) community.
"Lady Gaga really helps me because Lady Gaga talks about love, about equality, and about acceptance," said Gelo Arukan, a stylist and one of the singer's fans, in an interview with 24 Oras.
She is also an advocate in the fight against HIV and AIDS in partnership with a cosmetic brand and has her own non-profit organization called Born This Way Foundation, which focuses on youth empowerment, anti-bullying, and related issues.
Lady Gaga first performed in Manila in August, 2009 for her Fame Ball Tour which was held at the Araneta Coliseum.
STARS' REACTIONS. Some public personalities have jumped on the bandwagon by airing their sentiments on the matter through TV and social networking sites.
International singer, Lea Salonga, (@MsLeaSalonga) posted today, May 21: "Lady Gaga wins. All this protesting and brouhaha only got her free publicity, numerous Google searches, and more tickets sold."
Senator Bongbong Marcos (@bongbongmarcos) tweeted yesterday, May 20: "Lady Gaga- multiawarded Grammy Awards. Show is not televised and no one is forced to watch. If [it is] disturbing to you, don't watch. Let's keep it simple."
Meanwhile, singers Martin Nievera and Arnel Pineda had suggested—in an interview with ABS-CBNnews.com—that Lady Gaga should probably consider changing the lyrics of her songs which people find offensive.
Martin was quoted as saying, "Kung ako 'yan, papalitan ko lyrics ko, kung talagang offensive lyrics ko, parang directed sa ibang bagay.
"Sana gawin din ni Lady Gaga 'yun, sana mag-adjust siya sa Christianity natin."
Arnel, who will be watching the concert, remarked, ""Kailangan baguhin 'yung lyrics, para di maka-offend.
"As much as rine-respect ko rin 'yung opinion ng mga prominenteng Catholic groups, siguro I will see for myself kung ganun nga ang gagawin niya sa show.