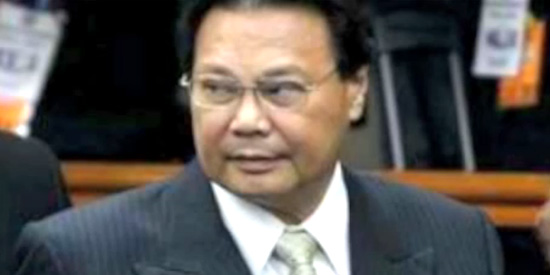 Chief Justice Renato Corona was impeached for betrayal of public trust and culpable violation of the Philippine Constitution.
Kapuso actress Chynna Ortaleza also agrees with the verdict.
"Corona is just 1 out of numerous corrupt people in office. I hope this is the start of a breakthrough," tweeted @ChynsOrtaleza.
Sexy celebrity Ellen Adarna, on the other hand, disagreed with the verdict.
"I wonder how much Pnoy paid to those who convicted," tweeted @ellenmgadarna.
Showbiz talk show host Ogie Diaz was one of the few who tried to inject humor into the historic proceeding.
"Conviction: 14 Acquittal 3 Sleeping: 86," tweeted @ogiediaz.
Kapamilya Deal or No Deal host Lucky Manzano also put a humorous spin.
"And now theres nothing to watch every afternoon, sana may DVD set na lumabas," tweeted @luckymanzano.
VJ and actress Iya Villania was in a joking mode too.
"Dalawa nalaaaaang!!!! #cjontrial," tweeted Iya Villania, while waiting for the verdict.
Pinoy Big Brother host Bianca Gonzalez, meanwhile, tried to be postive.
"cj corona convicted by the senate impeachment court. the country still wishes you well, cj. God bless the philippines. #CJonTrial," tweeted @iamsuperbianca.
Lastly, comedian and TV host Vice Ganda was thankful that the impeachment proceedings were educational.
"Don't just watch. Listen. Don't just absorb. Learn. This whole Senate show educated me today. Thanks!" tweeted @vicegandako.