MULTIMEDIA
Dayo competes in 34th MMFF
posted on Wednesday, September 24, 2008 - 12:00am
STATS:
47229 Views | 0 Comments
Cutting Edge Productions will showcase Pinoy animation in the Metro Manila Film Fest entry Dayo. This full-length animated feature the voices of Michael V., Nash Aguas, Katrina "Hopia" Legaspi, Johnny Delgado, and Pokwang, among others. It will open in theaters nationwide starting December 25, 2008.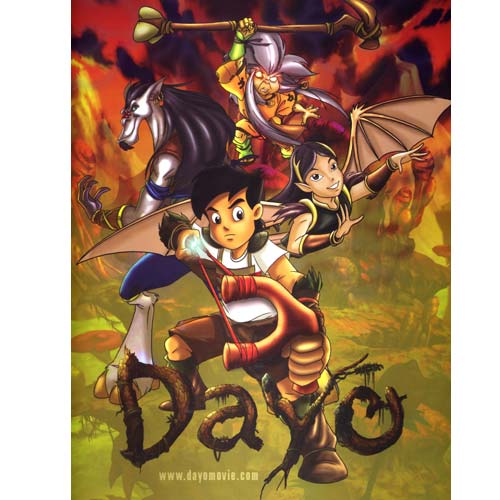 Some of the characters of Dayo include (from left, clockwise) a tikbalang voiced over by Michael V., a nuno sa punso voiced over by Peque Gallaga, a teen manananggal (a winged creature that can separate her torso from her lower body) voiced over by Katrina "Hopia" Legaspi, and a boy named Bubuy, voiced over by Nash Aguas.


Photography: Courtesy of Cutting Edge Productions
can't get enough of celeb news? like us!
Most Popular
Most Shared
Most Talked About