MULTIMEDIA
Franco Laurel & Ayen Munji in L.A.!
posted on Friday, December 25, 2009 - 12:00am
STATS:
27981 Views | 0 Comments
Lovebirds Franco and Ayen share their travel pics!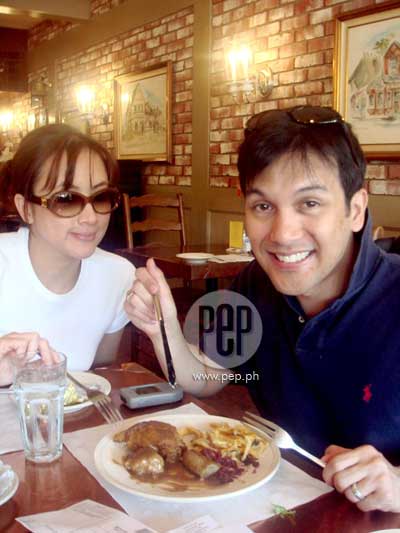 Ayen and Franco enjoyed some Danish treats in a restaurant in the Danish community of Solvang, two and a half hours away from L.A. "Ang layo, pero it's a treat kasi ang dami mong nakikita, e. Ang ganda ng view-countryside." Whether abroad or here in the Philippines, the lovebirds see to it that they go out on a dinner date at least once a week.
(YES! November 2008 issue)
Photography: Courtesy of Franco and Ayen Laurel
can't get enough of celeb news? like us!
Most Popular
Most Shared
Most Talked About