MULTIMEDIA
Dawn Zulueta: A Woman Complete
posted on Tuesday, December 11, 2007 - 12:00am
STATS:
223385 Views | 0 Comments
After giving us a glimpse of how her life is in Davao, Dawn Zulueta now brings us to the Floirendo's banana plantation in Davao Del Norte.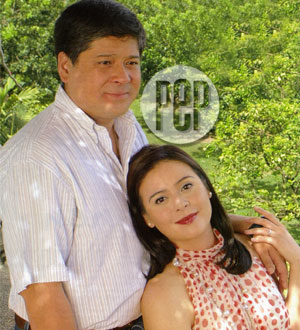 Anton and Dawn Lagdameo look out on the 9,000-hectare Floirendo property in Panabu district, Davao del Norte. The area, known to locals as Tadeco, or Tagum Agricultural Development Corporation, used to be a swampland, according to Anton. When his mother, Linda Floirendo, was growing up, a lot of narra trees grew here. They used to build the rest houses.
The family patriarch, Antonio Floirendo, Anton's grandfather on his mother's side, turned the swampland into an abaca plantation. Then, in 1968, the old man decided he was through with abaca and turned to planting bananas for the multinational company Chiquita.
Anton says it is only very recently that he has begun eating bananas again.
"I remember, every week we had a box of bananas in the house," he recalls, laughing. " "Yong lolo ko tumatawag, kailangan daw kainin namin, kasi daw it's full of vitamins. Which is true, 'di ba? Pero siyempre, pinipilit ka, hindi mo na kinakain. 'Tapos you drive in here, all you see are bananas. Everything was banana, banana. "
Today, Anton is in charge of the family's pineapple plantation in Davao del Sur. The farm, Davao Agricultural Ventures (Davco), is a corporation managed by both the Floirendos and the Del Monte people.
"Now it's pineapple, pineapple," Anton says, laughing again. "Lahat ng kapitbahay namin, kumakain ng pinya. Pati ibon, pati aso."
On Dawn: red dress, Zara; pearl necklace by Jeux
On Anton: His own.
Photography: Rene Mejia
can't get enough of celeb news? like us!
Most Popular
Most Shared
Most Talked About