MULTIMEDIA
The first birthday bash of the Muhlach Twins
posted on Friday, January 30, 2009 - 12:00am
STATS:
241438 Views | 0 Comments
Check out the baby photos of the Muhlach twins when they celebrated their first birthday in 2002.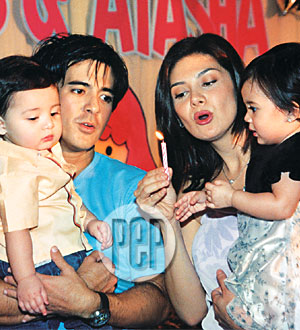 Andres and Atasha—both, by the way, are turning 6 this year—probably have no idea what the fuss is all about. But they will. After all, Mom and Dad have made sure their first birthday is a well-documented event.
November 5, 2002 was date when the adorable twins of Aga and Charlene turned 1.
Photography: Richard Chen
can't get enough of celeb news? like us!
Most Popular
Most Shared
Most Talked About