MULTIMEDIA
Arnold Vegafria chosen as juror in 3rd Soho New York International Film Festival
posted on Monday, April 23, 2012 - 05:03pm
STATS:
14727 Views | 0 Comments
Talent manager, producer, and advertising guru Arnold Vegafria was invited to be one of the jurors at the 3rd Soho New York International Film Festival last April 13-20, 2012, at the Sunshine Cinema, New York City.
Vegafria holds the distinction of being the only Asian in the jurors' lineup, and is also the first Filipino to have been given the same honor.
His extensive experience as a talent manager, concert/television and film producer, and advertising impresario ranked among the key factors that qualified him as one of this year's esteemed jurors.
He heads his own advertising firm, which has spearheaded the ad campaigns of some of the country's top lifestyle brands.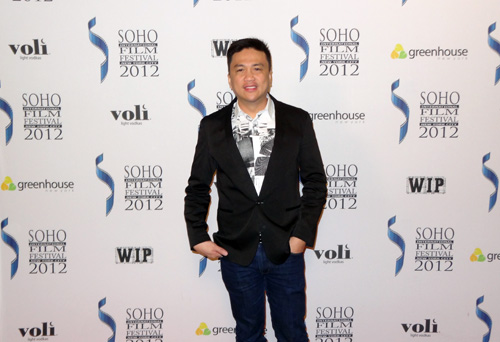 Arnold Vegafria was the producer of the indie film,
Pitik Bulag,
directed by Gil Portes, which qualified as the country's official entry and eventually won 2nd place in the 1st Soho International Film Festival two years ago.
"It's an honor to represent the Philippines in this prestigious cultural affair," Vegafria said. "With the critical success of our local filmmakers and directors from recent years, the whole world is watching us intently now, and it's inspiring to know that we continue to reap the rewards of our filmmakers' immeasurable talents."
Two Pinoy entries competed in the film fest: Senior Year (directed by Jerrol Tarog) and Ang Sayaw ng Dalawang Kaliwang Paa (directed by Alvin Yapan).
Photography: Courtesy of ALV
can't get enough of celeb news? like us!
Most Popular
Most Shared
Most Talked About