MULTIMEDIA
Andi Eigenmann's Baby Ellie in Wonderland
posted on Tuesday, November 27, 2012 - 03:52pm
STATS:
160632 Views | 0 Comments
Andi Eigenmann had a tiring yet fulfilling day on November 25, as she held two events for her daughter Adrianna Gabrielle or Baby Ellie.
The young mom has booked the Blue Leaf Pavilion in Bonifacio Global City, Taguig, for the entire day to hold Ellie's Christian dedication ceremony and first birthday party.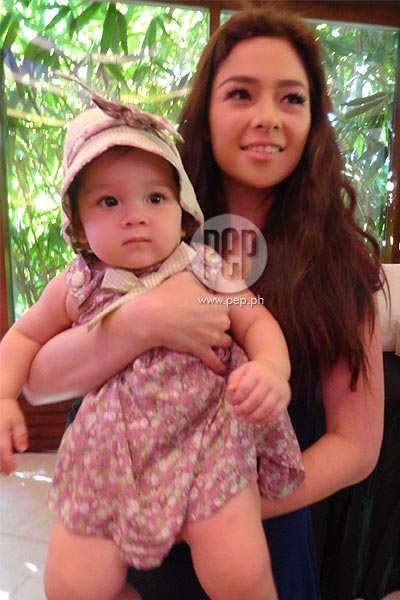 The fresh-faced mother and daughter arrived early at the venue in style. They both wore comfortable dresses— Andi in a royal blue A-line cut and Ellie in a floral baby dress with matching hat— so they could move around freely while setting up.
As early as the day she was born, Ellie was already being groomed to become fashion-savvy, like her mom.
Photography: Anna Pingol
can't get enough of celeb news? like us!
Most Popular
Most Shared
Most Talked About