MULTIMEDIA
BEHIND THE SCENES: Boracay Bodies
posted on Thursday, April 18, 2013 - 10:57am
STATS:
158521 Views | 1 Comments
Summer just became hotter with TV5's newest reality show, Boracay Bodies.
Catch the eight Boracay Bodies as they have fun under the sun every Saturday on TV5.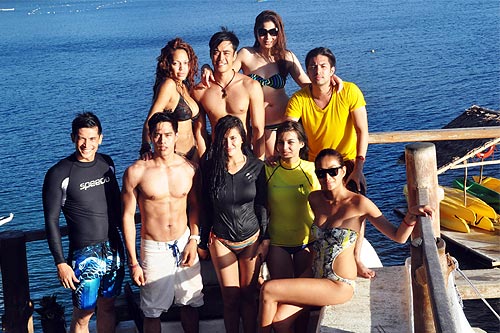 The Boracay Bodies party people (Top row, L-R): "The Diva" Ethel Booba, "Mr. Boy-next-door" Brent Javier, "The Mysterious" Krista Miller, and "The Jester" Joross Gamboa.
(Bottom row, L-R): "Wise Man" Luke Jickain, "Lover Boy" Victor Silayan, "Ms. Righteous" Wendy Valdez, "The Innocent" Helga Krapf, and host Phoemela Barranda.
x
Photography: Courtesy of TV5
can't get enough of celeb news? like us!
Most Popular
Most Shared
Most Talked About