MULTIMEDIA
Rainy day fashion by Vhong Navarro
posted on Wednesday, September 04, 2013 - 04:32pm
STATS:
70189 Views | 0 Comments
Vhong Navarro's fun, easy-to-follow style—which he always flaunts on his Instagram account @vhongx44—makes for a perfect rainy day fashion mood board for men.
Long-sleeve tops, jackets, lightweight bottoms, boots, plus other comfortable footwear and accessories are some of Vhong's must-haves (which you should won too!) for a wardrobe that's both stylish and functional for the crazy, unpredictable season.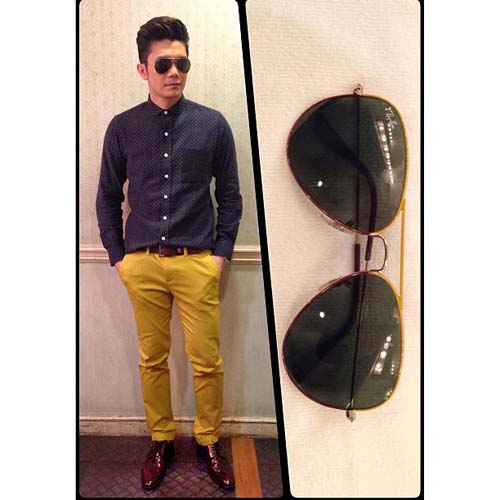 LONG-SLEEVES
A number one must-have for the cold, rainy season are snug outfits that can keep you warm.
Cool and composed in a navy button-down polo, Vhong continues to exude class and trendiness by pairing an unexpected mustard pants to his long-sleeved shirt.
He finishes the outfit with a touch of shiny brown leather in his shoes and belt, plus classic aviators for when the sun decides to come out in the middle of the day.
Photography: Borrowed from Instagram @vhongx44
can't get enough of celeb news? like us!
Most Popular
Most Shared
Most Talked About