MULTIMEDIA
Beauty Watch: Most wanted hairstyles
posted on Friday, January 30, 2009 - 12:00am
STATS:
193096 Views | 0 Comments
Celebs take on hairstyles that perfectly match their taste!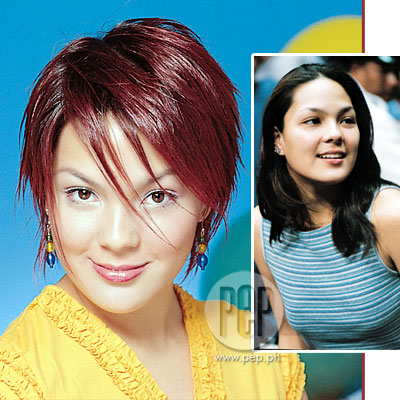 KC marked her showbiz debut with a new look that included a new hairstyle. From a nice but so-so cut, she donned a chic, cropped 'do.The result was fantastic! See for yourself. Also, the look revealed more of the beauty that had been kept hidden from the public for some time. Oh, and this 'do can be worn any which way: clean and easy or crazy and funky.
Hair type: light brown, straight, fine strands, thick hair.
Why it was cut: She just wanted change.
(YES! August 2002 issue)
Photography: YES! collaboration, Photos of KC Concepcion courtesy of Seventeen Magazine, Eula Valdes courtesy of
can't get enough of celeb news? like us!
Most Popular
Most Shared
Most Talked About