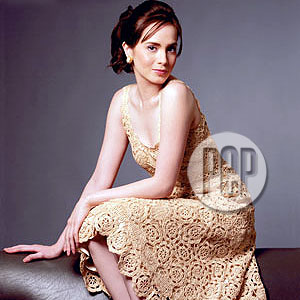 Lucy has one answer every time she's asked about her life as Mrs. Richard Gomez: "No regrets." And despite the unthinkable things that have been thrown her way because she married somebody famous, Lucy says in the February 2005 issue of
YES!
magazine, "I still have a lot to thank for. And so little to complain about."
Photo: Courtesy of YES! Magazine
On April 28, Lucy Torres-Gomez officially celebrates her nine years of marriage to Richard Gomez—and, no doubt, her nine years of embracing the colorful world of showbiz.
Who would have thought that this Ormoc haciendera and tagapagmana would choose to ride around the polluted streets of the metro instead of taking a leisurely walk around the field of her family's sugar plantation?
Who would have thought that the very shy Lucy would then shine in the glittery world of showbiz and establish her own name as a TV host and dancer?
PEP (Philippine Entertainment Portal) keeps track of Lucy's beautiful transformation—from a pretty probinsiyana to a stunning showbiz personality—after marrying Richard nine years ago.
When Lucy met Richard. Lucy used to have a simple and laid-back life in Leyte, where she grew up, and in Cebu, where she studied. But things started to change when she starred in a commercial for Lux shampoo with Richard Gomez in 1993.
Lucy saw this as an exciting opportunity for meeting her long-time crush. However, no sparks flew in that first meeting. The Adonis of Philippine Cinema was then attached. The only thing that happened after the commercial shoot was that Richard would give her a phone call from time to time.
In 1997, Lucy had to do the last episode of her shampoo commercial with Richard. And this time, the hunk was free and this time he showed real interest in her. This jump-started their fairy-tale romance.
A year later, the couple decided to tie the knot at the St. Peter and Paul Parish church in Ormoc City, Leyte. The whole nation watched and the moment was dubbed The Wedding of the Year.
Suddenly, Lucy is a celebrity. Lucy accepted the fact that she had married a famous celebrity. She knew she had to get used to the glaring lights of the cameras and live with media and the public observing her every chance they got.
Showbizlandia threw its doors wide open for Mrs. Gomez. "So many doors opened for me. I never realized there were so many things I wanted to do. I also realized that there is so much of life to embrace, so many corners to explore," said Lucy in her interview published in marie claire magazine's anniversary issue last November 2006.
Lucy tried her hand at acting. She played wife to her real-life husband in ABS-CBN's defunct comedy sitcom Richard Loves Lucy. She also hosted a talk show for women entitled All About You on GMA-7. Presently, she is using her dance skills in ABC-5's celebrity dance challenge, Shall We Dance?, and hosting another show for women, A Sweet Life, for QTV-11.
She has also become visible on TV via her numerous endorsements—from body lotion to shampoo to apparel. Lucy, together with Richard and their daughter Juliana, are considered Bench Royalty, which means that they are the staple endorsers of Ben Chan's highly successful Bench. Late last year, the couple launched their line of scents for the same brand.
With all these changes, Lucy has remained humble. "I was never overwhelmed by Richard's fame. I never intended to be in the limelight or on TV. I am just me, a homebody."
Lucy and a controversy. Fame has its disadvantage, of course. In Februry 2003, a blind item surfaced in the political pages of The Manila Standard, right in its "Scandal Sheet" section. It was about a famous guy with a pretty wife who was caught shoplifting.
Two months later, Lucy wuld hear about it for the first time from her friend Kris Aquino. "Oh my god, Lucy, napagkamalan kang kelpto!" Lucy quotes Kris exclaiming.