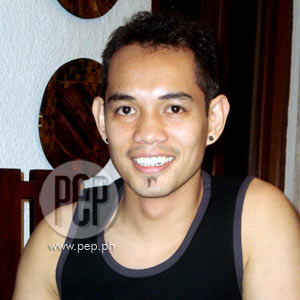 In a recent article on Nonito Donaire published in PEP, he was quoted to have said: "Totoo naman talaga, e. It got started by media... Sabi ng father ko na wala naman siyang... he didn't start the whole thing, you know... Ang sabi niya, 'I didn't start it.'"
He was referring to sportswriter Manny Piñol's article, he added, "Back in 2008, an article was brought up or was released on what my dad and this person were talking about. Parang, parang... what they were casually talking about came out online, in the media. And that's when the battle started, ganito-ganyan. Parang what was said, it was brought out. We didn't, or from what he claims, he didn't go to them to say this... But then, whatever they were talking about, parang sinulat lahat."
Photo: Karen A. Pagsolingan
Nonito Donaire recently made the country proud when he snagged the WBC and WBO bantamweight championship title from Fernando Montiel.
But his image suffered quite a beating because of his publicized rift with his dad, Nonito Donaire Sr.
His mom, Imelda, called him a "liar" after reading Nonito's revealing interview in Tris Dixon's article, where the boxing champ said, "And when I finally became my own man, they [parents] were not ready to accept that. When I chose my wife, they were not ready to accept that." (CLICK HERE to read story)
Nonito's mom was hurt and angry, she vented to Anthony Andales of philboxing.com, who in turn, published parts of their conversation.
In a separate interview with PEP (Philippine Entertainment Portal), Mrs. Donaire shed buckets of tears. Addressing her youngest child, she said, "Dinisrespect mo ang parents mo?" (CLICK HERE to read story)
His dad, who was his first trainer, also turned to the media to air his grievances about Junjun (nickname of the younger Nonito), "Wala man lamang siyang utang na loob. (CLICK HERE to read story)
In Junjun's camp, it was his wife Rachel who dealt with the issue. In her statement, she said, "I will be presenting hard evidence, and witnesses to the allegations so this is not a back-and-forth issue. Once evidence is presented, then there [are] no excuses, no lies, just facts."
She also reacted via Facebook and Twitter.
Ironically enough, Nonito himself gave only one interview on the matter. It was for the article, "Nonito Donaire: The Sadness Behind The Smile," published in boxingnewsonline.net last January 6. From thereon, he avoided the media and press queries, and just focused on his bout.
But he who had spoken less generated the bad press.
It did not help that he blamed some sportscasters for the widening gap between him and his dad.
While his intention was to defend his wife and protect his family, some deemed it an uncalled-for accusation. First, it's every reporter's duty to inform; second, each interview has an interviewee and more importantly, an interviewer.
He said his dad's November 10, 2008 interview— said to have hurt the younger Nonito the most—was a case of a "casual talk that went to media."
But according to this site's Poll, 74.65% of the PEPsters believed he shouldn't have put the blame on media; he should have just let the issue end with the reconciliation. About 18.11% sided with the Filipino Flash.
His image needs an overhaul if he cares about what his kababayans think of him outside the ring.