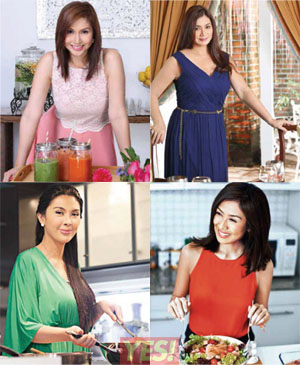 YES! cooks up a festive holiday feast this December
Christmas is definitely in the air once again, giving us more reason to be thankful and thoughtful for all the blessings we've enjoyed throughout the year.
As the cool December air echoes with the incessant ring of familiar yuletide carols, we look forward to a season of merriment and cheer, never mind the maddening shopping frenzy and other tell-tale signs of the coming holiday rush.
This December, YES! magazine indulges you in a bountiful array of stress-free, time-saving recipes guaranteed to turn your family noche buena into a sumptuous holiday feast.
Mariel Rodriguez, Dina Bonnevie, Pops Fernandez, and Liz Uy lets YES! in their kitchens.
INSIDE THIS ISSUE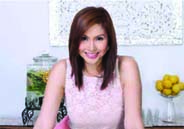 Celebrity Kitchens and Recipes of Mariel Rodriguez
The bubbly host says she has converted from being a "shopaholic" to being an "organicaholic," eating only organic produce. For the YES! photo shoot, she shows off her juicing skills, sharing her own concoctions—an orange-colored blend that she calls "Orange," a super-sweet Tropical Smoothie; and a green mix that she has named KKK. "Yung Orange, favorite ko 'yan," she says. "Maraming-maraming carrots 'yan, nine, pero hindi siya lasang carrots. 'Tapos, yung Tropical Smoothie, combination of frozen organic bananas, mangoes, strawberries, and pineapple. Frozen talaga dapat, para hindi mo na hahaluan ng yelo."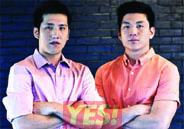 Teng Brothers
Jeric Allen Uy Teng has been dubbed the King Tiger by basketball fans, most likely because he was the captain of the UST Growling Tigers during his final year in the University Athletic Association of the Philippines (UAAP). Jeron Alvin Uy Teng—who's 6-foot-2, like his Kuya Jeric—has been christened the King Archer by UAAP basketball fans, probably because he's the most prominent De La Salle University cager today. Basketball has always been in their blood. Jeric and Jeron, after all, were born to a former professional cager and a basketball fanatic. Their father is Alvin Teng, a Davao native and an Arellano University alumnus who went on to play power forward for the San Miguel Beermen in the Philippine Basketball Association (PBA) in the '80s. Their mother is Susan Uy, a simple lass from Quezon province who has been a diehard basketball fan since the '80s. There's a three-year gap between the brothers and because of it, the two boys developed a strong bond early on. Their closeness "came naturally," Mommy Susan says: "Hindi ko 'yon itinuro sa kanila. Basta na lang nangyari habang lumalaki sila." Get to know more about them in a special feature on the hard court heartthrobs in YES! Spotlight.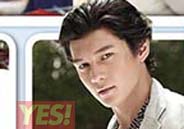 Pogi Series: Joseph Marco
When it comes to work, Joseph Marco is dead serious about putting his best foot forward. He tells YES!: "Gusto ko rin namang ibigay sa kanila 'yong best ko. Kasi nga, minsan, pag sinasabi ng tao na hindi na nila kaya, malay mo, di ba, pag tinray mo, may mas mabigay ka pang best? I don't easily accept defeat. As much as possible, kung may ibibigay pa ako, ibibigay ko talaga." This outlook, it seems, has worked for Joseph. The Honesto star recently won the Best Actor plum—together with his co-stars Rayver Cruz and Matteo Guidicelli—in the recently concluded Cinema One Originals film festival for his performance in the indie film Saturday Night Chills.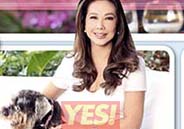 Christmas with Korina Sanchez
(YES! pays a visit to the home of Korina Sanchez weeks before the super typhoon Haiyan's devastation.) At home, Korina barely resembles the fast-talking fearless news reporter seen on television and heard on the radio. In here, she makes pretty Christmas ornaments, artfully wraps gifts, expertly makes a mean cheesecake, plays with her dogs, and arranges fresh flowers. "Being strong, to some people, might not be becoming of a female," she muses during the interview. "Maybe some people think that women should be quiet, di ba? I still get that. If I say something on air, it will be acceptable for Ted or Noli to say, but not me. Because babae ako… There is no parallel word for mataray." She adds: "Wala, di ba? So, if you are strong, mataray ka. I am not even that. It's just that not many women have that kind of platform on radio." For Korina, that's all part of the job. "Everybody is entitled to his or her own opinion."
SUBSCRIBE NOW
Most Popular
Most Shared
Most Talked About