Sure, hunky and handsome guys are magnets to girls. They warrant a second, surreptitious, long look.
Who wouldn't get attracted to a chiseled jaw, a sharp nose, deep penetrating eyes with long lashes, big biceps, protruding pecs, and washboard abs?
What if a guy is not just handsome and brawny, but also brainy?
A guy who boasts not only of good looks but also of a legitimate bachelor's degree, and even a stellar scholastic achievement?
Example: Bobby Murphy!
He is 26, single, Filipino American, a BS Mathematics and Compter Science graduate of Stanford University in the U.S., and is one of the two guys behind the SnapChat.
If you aren't impressed with that, Forbes magazine reported his net worth is estimated at $1.5 billlion!
Such breed of guys is hard to find, much less in showbiz.
This hectic world demands time and focus; once you get in and projects come heaping your way, you can't concentrate on something else.
Few are those who can juggle the demands of showbiz and the devotion needed to earn a bachelor's degree.
But then, we have some stars whose resumes boast of a successful college education, which they obtained before they stepped into the glittering showbiz limelight or while already establishing a career.
Presenting...brainy and brawny bachelors!
Mikael Daez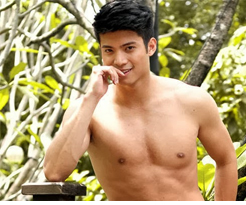 Kapuso actor and former commercial and ramp model Mikael Daez is a true Blue Eagle.
He studied from elementary to college at the Ateneo de Manila University, where he finished a degree in Business Administration.
Benjamin Alves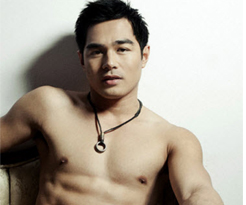 Benjamin first stepped into the world of Philippine showbiz in 2006.
Back then, his screen name was Vince Saldaña.
He stepped out of the limelight and went back to Guam to finish his studies in 2009.
He returned in 2012, armed with an English Literature degree from University of Guam.
Take note, this Kapuso artist and 2014 Cosmo Bachelor graduated Summa Cum Laude.
Atom Araullo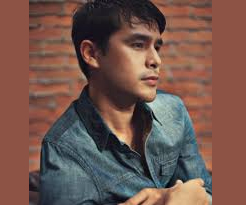 Spot.ph named him the cutest newsman in Philippine TV twice, in 2010 and in 2014.
He finished his elementary education at the Ateneo de Manila, his high school education at the Philippine Science High School (where only a few from the whole country are admitted every year), and his Bachelor of Science in Applied Physics at the University of the Philippines (Diliman).
If you think you can't have Atom, you are totally wrong. In fact, you can literally eat Atom. Yes, you can taste Atom and eat Atom. Just go to The Burger Project and ask for the Atom Burger, a burger named after the cute newsman himself.
And just as Atom Araullo is, the burger is loaded with so much goodness: a double Angus patty, mozzarella & blue cheese, bacon, sautéed mushrooms, egg, lettuce, pickles, steak sauce and wasabi mayo.
Click for the Continuation BRAINY AND BRAWNY BACHELORS (THE GALLERY)
Brainy and Brawny Bachelors!