Video: Paolo Ballesteros
Paolo Ballesteros says he is emotional just seeing the less than 50 seconds teaser of his upcoming movie Die Beautiful.
Here is his Facebook post just this morning.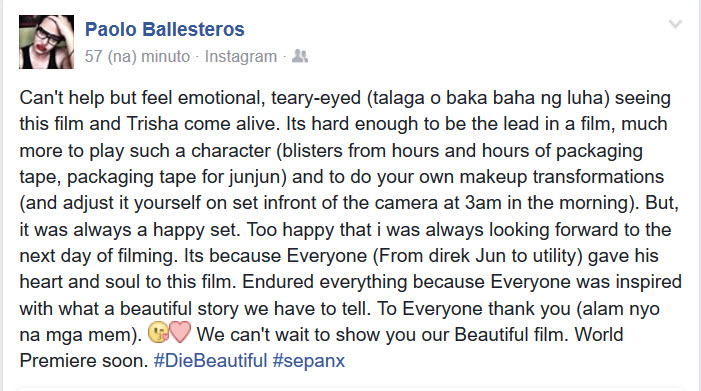 Die Beautiful is a film about a transgender's wish to be buried as one of the beautiful personalities he impersonates. The film is directed by Jun Lana and has September playdate.