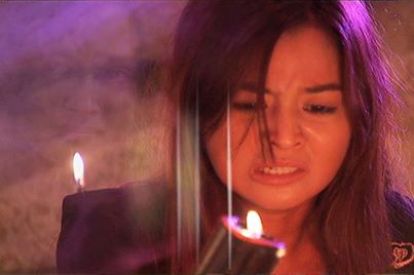 ---
GMA-7 is still the choice network during the weekends. This is based on ratings data from AGB Nielsen Philippines from Mega Manila households for July 11 to 13.
GMA-7 has a lot more better-rating shows than ABS-CBN does during the given period. For instance, the Kapamilya channel only had three shows that won its timeslots for July 11: The Singing Bee, Pure Love and Banana Nite.
The Kapuso station's shows also placed first on the top ten lists for daytime and primetime.
Eat Bulaga! was the most-watched show for Saturday daytime. The July 12 episode featured the grand finals of Little Miss Philippines 2014, where Allyza Imatong, a six-year-old girl from Montalban, Rizal, took home the crown.
Magpakailanman topped Saturday primetime with 30.4%. The episode featured Kris Bernal as a witch on a vengeance plot. The high rating is also the highest score any show earned for July 11 to 13.
The replay episode for GMA-7's primetime show My Destiny was the highest-rating show for Sunday daytime, with 13.4%. The light-hearted drama series stars Tom Rodriguez, Carla Abellana and Rhian Ramos.
ABS-CBN's only triumph for the weekend was The Voice Kids, which topped Sunday primetime with 27.5%. The episode featured the battle rounds and sing offs of the contestants under coach Sarah Geronimo's wing.
Here is the comparative rating performance of GMA-7, ABS-CBN and TV5 programs from July 11-13, 2014 derived from AGB Nielsen Philippines from Mega Manila households:
July 11, 2014 (Friday)
Morning:
Alisto! Replay (GMA-7) 1%; Red Alert Replay (ABS-CBN) .5%
Unang Hirit! (GMA-7) 4%; Umagang Kay Ganda (ABS-CBN) 3%; Reaksyon Replay (TV5) .2%; Good Morning Club (TV5) 1.2%; Gargoyles (TV5) 1%
One Piece (GMA-7) 7%; Jackie Chan Adventures (GMA-7) 8.5%; Detective Conan (GMA-7) 7.9%; Inuyasha (GMA-7) 9%; Kris TV (ABS-CBN) 6%; Fish Hooks (TV5) 1.6%; Kick Buttowski (TV5) 2.3%; Phineas and Ferb (TV5) 3.4%
Fairy Tail (GMA-7) 10%; Spongebob Squarepants (ABS-CBN) 5.4%; Oggy and the Cockroaches (TV5) 3.1%
Slam Dunk (GMA-7) 10.9%; Kuroko's Basketball (ABS-CBN) 5.3%; Ben 10 Ultimate Alien (TV5) 2.9%
ADVERTISEMENT - CONTINUE READING BELOW
Dragon Ball Z Kai (GMA-7) 11.4%; Naruto Shippuuden (ABS-CBN) 6.1%
Return of the Wife (GMA-7) 10%; Lovers in Paris (ABS-CBN) 7.2%; Face the People (TV5) 3.3%
Basta Everyday Happy (GMA-7) 9.4%; The Singing Bee (ABS-CBN) 12.4%
The Ryzza Mae Show (GMA-7) 16.3%; Be Careful With My Heart (ABS-CBN) 13.7%; T3 Reload (TV5) 2.5%
Afternoon:
Eat Bulaga! (GMA-7) 19.4%; It's Showtime (ABS-CBN) 10.4%; Movie Max 5: Role Models (TV5) 4.3%
The Half Sisters (GMA-7) 16%; Moon of Desire (ABS-CBN) 6.8%; Movie Max 5: Anacondas: Trail of Blood (TV5) 4.8%
Dading (GMA-7) 15.4%; Pinoy Big Brother All In Uber (ABS-CBN) 5.9%
Love Hotline (GMA-7) 13.4%; Red Alert (ABS-CBN) 7.3%; NCAA Season 90: EAC Generals vs UPHSD Altas (TV5) 1.2%
Jewel in the Palace (GMA-7) 14%; The Heirs (ABS-CBN) 12.2%
Evening:
My BFF (GMA-7) 14.2%; Pure Love (ABS-CBN) 15.1%; Aksyon (TV5) 4.2%
24 Oras (GMA-7) 21.6%; TV Patrol (ABS-CBN) 19.5%; Bride of the Century (TV5) 3.9%; Cool Guys Hot Ramen (TV5) 4.6%
Niño (GMA-7) 23%; Dyesebel (ABS-CBN) 21.4%; Movie Max 5: Mission: The Tuxedo (TV5) 9%
My Destiny (GMA-7) 21.6%; Ikaw Lamang (ABS-CBN) 21.2%
Ang Dalawang Mrs. Real (GMA-7) 20.3%; Sana Bukas Pa Ang Kahapon (ABS-CBN) 17.9%; Pilipinas News (TV5) 3%
Bubble Gang (GMA-7) 17.4%; Aquino & Abunda Tonight (ABS-CBN) 14%; Pinoy Big Brother All In (ABS-CBN) 11.6%; Reaksyon (TV5) 1.8%; Astig: Sa Sports (TV5) 1.2%
Saksi (GMA-7) 8.4%; Bandila (ABS-CBN) 4.9%; T3 Reload Replay (TV5) 1%
The Medyo Late Night Show with Jojo A. (GMA-7) 3.5%; Banana Nite (ABS-CBN) 3.6%; O Shopping (ABS-CBN) 1.7%; Face the People Replay (TV5) 1.1%; Shop Japan (TV5) .6%
---
July 12, 2014 (Saturday)
Morning:
PJM Forum (GMA-7) .3%; Adyenda (GMA-7) .7%; Kapwa Ko Mahal Ko (GMA-7) 1.3%; Sa Kabukiran (ABS-CBN) .4%; Family Matters (TV5) .4%
Pinoy MD (GMA-7) 3.3%; Salamat Dok (ABS-CBN) 2.5%; Yin Yang Yo! (TV5) 1.4%
Puppy in My Pocket (GMA-7) 4.5%; Swak na Swak (ABS-CBN) 3.7%; Adventure Time (TV5) 2.8%
Hayate the Combat Butler (GMA-7) 6.9%; Honey Watch Out! (ABS-CBN) 2.2%; Dexter's Laboratory (TV5) 4.7%
Larva (GMA-7) 9%; Angry Birds Toons (GMA-7) 10.2%; Sineskwela (ABS-CBN) 2.7%; The Amazing World of Gumball (TV5) 4.2%
Monsuno (GMA-7) 9.2%; Tuff Puppy (ABS-CBN) 3.9%; Regular Show (TV5) 4.8%
Tropang Potchi (GMA-7) 7.5%; Spongebob Squarepants (ABS-CBN) 5.9%; The Powerpuff Girls (TV5) 5%
Sarap Diva (GMA-7) 7.9%; Super Book (ABS-CBN) 7.3%; Promil I Shine! Camp 3 (ABS-CBN) 5%; Johnny Bravo (TV5) 5.3%; Ben 10 (TV5) 7%;
ADVERTISEMENT - CONTINUE READING BELOW
Maynila 15 (GMA-7) 8.4%; Del Monte Kitchenomics (GMA-7) 9.3%; Pure Love Relive (ABS-CBN) 8.9%; Movie Max 5: Honey I Shrunk the Kids (TV5) 7.1%
Afternoon:
Eat Bulaga! (GMA-7) 21.9%; It's Showtime (ABS-CBN) 10.4%; NCAA 90 Season 90: AU Chief vs SBC Red Lions (TV5) 2.2%
GMA Tales of Horror: The Legend of Paranormal Story (GMA-7) 14.3%; Ipaglaban Mo (ABS-CBN) 9.1%
Startalk (GMA-7) 10.3%; Failon Ngayon (ABS-CBN) 7.2%; Aksyon Weekend (TV5) 2.5%
Wish Ko Lang! (GMA-7) 11.2%; SOCO (ABS-CBN) 9.7%; 2014 FIBA Asia Cup: Philippines vs Chinese Taipei (TV5) 7.9%
24 Oras Weekend (GMA-7) 12.3%; TV Patrol Weekend (ABS-CBN) 10.1%
Evening:
Pepito Manaloto: Ang Tunay na Kuwento (GMA-7) 18.5%; Home Sweetie Home (ABS-CBN) 11.7%; Tropa Mo Ko Nice Di Ba?! (TV5) 5.4%
Marian (GMA-7) 21.3%; The Voice Kids (ABS-CBN) 25.1%; It Takes Gutz to be a Gutierrez (TV5) 3%
Magpakailanman (GMA-7) 30.4%; MMK: Ang Tahanan Mo (ABS-CBN) 19.8%; Celebrity Dance Battle (TV5) 3.8%
Celebrity Bluff (GMA-7) 24.5%; Pinoy Big Brother All In (ABS-CBN) 14.1%; Kaya. (TV5) 1.4%
I-Witness (GMA-7) 12.1%; Banana Split Extra Scoop (ABS-CBN) 8.3%; Numero (TV5) .9%; Bigtime (TV5) 1%
Walang Tulugan (GMA-7) 3.8%; The Bottom Line (ABS-CBN) 4.1%; Sports Unlimited (ABS-CBN) 2.2%; O Shopping (ABS-CBN) .7%; Shop Japan (TV5) .6%
---
July 13, 2014 (Sunday)
Daytime:
In Touch with Dr. Charles Stanley (GMA-7) .2%; Jesus The Healer (GMA-7) .4%; Balitang 60 (TV5) .6%
Kapuso Sine Klasika: Ako'y Paru-Paro Bulaklak Naman Ako (GMA-7) 2.3%; The Healing Eucharist (ABS-CBN) 2.8%; Misa Nazareno (TV5) 1.1%
Grimm's Fairy Tales (GMA-7) 5.9%; Swak na Swak (ABS-CBN) 2.4%; Power to Unite with Elvira (TV5) .4%
Hayate the Combat Butler (GMA-7) 6.1%; Tom & Jerry Kids Show (GMA-7) 8.2%; Salamat Dok (ABS-CBN) 3.5%; Imagination Movers (TV5) 2.2%; Combo Ninos (TV5) 3.3%
Bleach: Fade to Black (GMA-7) 6.9%; Voltron Force (ABS-CBN) 3.9%; Stitch! (TV5) 5.3%
Aha! (GMA-7) 7.2%; Marvel Wolverine (ABS-CBN) 4.1%; Super Book (ABS-CBN) 6.8%; Gravity Falls (TV5) 6.4%
Born To Be Wild (GMA-7) 9.5%; iBilib (GMA-7) 8.6%; Matanglawin (ABS-CBN) 8.2%; Dave the Barbarian (TV5) 4.4%
My BFF Rewind (GMA-7) 10.7%; The Heirs Royal Rewind (ABS-CBN) 9.7%; The Replacements (TV5) 5.2%; The Emperor's New School (TV5) 4.9%; Movie Max 5: Escape from L.A. (TV5) 6.1%
Afternoon:
Del Monte Kitchenomics (GMA-7) 12.6%; My Destiny Rewind (GMA-7) 13.4%; Sunday All Stars (GMA-7) 10.8%; ASAP 19 (ABS-CBN) 10.8%; Movie Max 5: Angels & Demons (TV5) 7.3%; Movie Max 5: Star Trek V1 The Undiscovered Country (TV5) 4.9%
ADVERTISEMENT - CONTINUE READING BELOW
Asian Horror Stories: Last Summer (GMA-7) 10.9%; Luv U (ABS-CBN) 7.9%; The Buzz 15 (ABS-CBN) 10%; Movie Max 5: Starship Troopers 2: Hero of the Federation (TV5) 4%; Jasmine (TV5) 2.9%
24 Oras Weekend (GMA-7) 11.5%; TV Patrol Weekend (ABS-CBN) 11.3%; Movie Max 5: The Da Vinci Code (TV5) 5.7%
Evening:
Vampire Ang Daddy Ko (GMA-7) 15.8%; Goin' Bulilit (ABS-CBN) 12.1%
Ismol Family (GMA-7) 20.5%; Wansapanataym (ABS-CBN) 15.4%
GMA Blockbusters: Stuart Little 2 (GMA-7) 24.1%; The Voice Kids (ABS-CBN) 27.5%; Who Wants to be a Millionaire (TV5) 4.6%
Kapuso Mo, Jessica Soho (GMA-7) 26.2%; Rated K: Handa Na Ba Kayo? (ABS-CBN) 19%; Pinoy Big Brother All In (ABS-CBN) 15.8%; Wow Mali Lakas ng Tama (TV5) 5.4%; Jasmine Replay (TV5) 2.1%
Imbestigador (GMA-7) 14.8%; Gandang Gabi Vice (ABS-CBN) 14.4%; Pilipinas News Weekend (TV5) 1.1%
Sunday Night Box Office: I Robot (GMA-7) 10.7%; Diyos at Bayan (GMA-7) 2.4%; Sunday's Best: Dos The Daniel Padilla Concert (ABS-CBN) 4%; Demolition Job (TV5) .6%; Shop Japan (TV5) .4%
---
TOP TEN PROGRAMS:
July 11, 2014 (Friday)
DAYTIME:
Eat Bulaga! (GMA-7) - 19.4%
The Ryzza Mae Show (GMA-7) - 16.3%
The Half Sisters (GMA-7) - 16%
Dading (GMA-7) - 15.4%
Jewel in the Palace (GMA-7) - 14%
Be Careful With My Heart (ABS-CBN) - 13.7%
Love Hotline (GMA-7) - 13.4%
The Singing Bee (ABS-CBN) - 12.4%
The Heirs (ABS-CBN) - 12.2%
Dragon Ball Z Kai (GMA-7) - 11.4%
PRIMETIME:
1. Niño (GMA-7) - 23%
2. 24 Oras (GMA-7) / My Destiny (GMA-7) - 21.6%
Dyesebel (ABS-CBN) - 21.4%
Ikaw Lamang (ABS-CBN) - 21.2%
Ang Dalawang Mrs. Real (GMA-7) - 20.3%
TV Patrol (ABS-CBN) - 19.5%
Sana Bukas Pa Ang Kahapon (ABS-CBN) - 17.9%
Bubble Gang (GMA-7) - 17.4%
Pure Love (ABS-CBN) - 15.1%
My BFF (GMA-7) - 14.2%
July 12, 2014 (Saturday)
DAYTIME:
Eat Bulaga! (GMA-7) - 21.9%
GMA Tales of Horror (GMA-7) - 14.3%
24 Oras Weekend (GMA-7) - 12.3%
Wish Ko Lang! (GMA-7) - 11.2%
It's Showtime (ABS-CBN) - 10.4%
Startalk (GMA-7) - 10.3%
Angry Birds Toons (GMA-7) - 10.2%
TV Patrol Weekend (ABS-CBN) - 10.1%
SOCO (ABS-CBN) - 9.7%
Del Monte Kitchenomics (GMA-7) - 9.3%
PRIMETIME:
Magpakailanman (GMA-7) - 30.4%
The Voice Kids (GMA-7) - 25.1%
Celebrity Bluff (GMA-7) - 24.5%
Marian (GMA-7) - 21.3%
MMK: Ang Tahanan Mo (ABS-CBN) - 19.8%
Pepito Manaloto: Ang Tunay na Kuwento (GMA-7) - 18.5%
Pinoy Big Brother All In (ABS-CBN) - 14.1%
Home Sweetie Home (ABS-CBN) - 11.7%
i-Witness (GMA-7) - 12.1%
Banana Split Extra Scoop (ABS-CBN) - 8.3%
July 13, 2014 (Sunday)
DAYTIME:
My Destiny Rewind (GMA-7) - 13.4%
Del Monte Kitchenomics (GMA-7) - 12.6%
24 Oras Weekend (GMA-7) - 11.5%
TV Patrol Weekend (ABS-CBN) - 11.3%
Asian Horror Stories (GMA-7) - 10.9%
Sunday All Stars (GMA-7) / ASAP (ABS-CBN) - 10.8%
My BFF Rewind (GMA-7) - 10.7%
The Buzz (ABS-CBN) - 10%
The Heirs Royal Rewind (ABS-CBN) - 9.7%
Born to be Wild (GMA-7) - 9.5%
PRIMETIME:
1. The Voice Kids (ABS-CBN) - 27.5%
Kapuso Mo, Jessica Soho (GMA-7) - 26.2%
GMA Blockbusters: Stuart Little 2 (GMA-7) - 24.1%
Ismol Family (GMA-7) - 20.5%
Rated K: Handa Na Ba Kayo? (ABS-CBN ) - 19%
Vampire Ang Daddy Ko (GMA-7) / Pinoy Big Brother All In (ABS-CBN) - 15.8%
Wansapanataym (ABS-CBN) - 15.4%
Gandang Gabi Vice (ABS-CBN) - 14.4%
Imbestigador (GMA-7) - 14.8%
Goin' Bulilit (ABS-CBN) - 12.1%
Source: AGB Nielsen Philippines