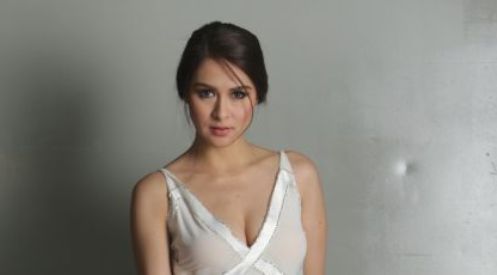 ---
The coverage of 2014 FIBA Basketball World Cup gave a good ratings boost to TV5. This is according to the latest ratings data from AGB Nielsen Philippines from Mega Manila households for September 1-7, 2014.
The Kapatid Network got an increase in the ratings whenever a basketball game is on, particularly when the Philippine team Gilas is playing.
In fact, the Philippines vs Puerto Rico game placed eighth on the most-watched shows for September 3. It even outperformed the primetime shows on ABS-CBN that went against it.
2014 FIBA Basketball World Cup: Philippines vs Puerto Rico scored 16.3%, higher than ABS-CBN's Hawak Kamay (15.5%), Ikaw Lamang (15.6%), and Sana Bukas Pa Ang Kahapon (15.3%).
As for GMA-7, the ratings of Kapuso shows that night were slightly lower, but they still outranked the FIBA coverage.
The Kapuso Network's Niño also retained its title as the most-watched show on primetime.

Meanwhile, the Gabby Eigenmann-starrer Dading has consistently remained in the top five most-watched programs during this period. This GMA-7 afternoon teleserye landed on the No.4 spot last September 1 with its rating of 14%.

Another Kapuso afternoon show that has been performing well is The Half Sisters starring Barbie Forteza and Thea Tolentino. This teleserye has consistently held the No. 2 spot among the most-watched daytime programs, just behind the long-running noontime show Eat Bulaga.

Speaking of Eat Bulaga, this noontime show has consistently dominated daytime by emerging as the No. 1 most-wached daytime program during this period.

During the Saturday primetime block, the top three shows were from GMA-7: Celebrity Bluff, Magpakailanman and Marian. The dance musical show hosted by Marian Rivera was able to a rating of 22.6%, allowing it to beat its counterpart program on ABS-CBN--Home Sweetie Home, starring John Lloyd Cruz and Toni Gonzaga—which registered 15.1%.

The Sunday primetime block was also led by Kapuso shows: Kapuso Mo, Jessica Soho; Ismol Family; and Vampire Ang Daddy Ko.

It is interesting to note that ABS-CBN's first TV coverage of the Star Magic Ball was able to land in the 10th slot of most-watched programs in Mega Manila last September 7. Sunday's Best: The 8th Annual Star Magic Ball was able to register 10.2% that night.
ADVERTISEMENT - CONTINUE READING BELOW
Here is the comparative rating performance of GMA-7, ABS-CBN and TV5 programs from September 1-7, derived from AGB Nielsen Philippines from Mega Manila households:
--
September 1, 2014 (Monday)
Morning:
Power House Replay (GMA-7) 1%; Matanglawin Replay (ABS-CBN) .8%; 2014 FIBA Basketball World Cup: Egypt vs Spain (TV5) 1.1%
Unang Hirit! (GMA-7) 5.2%; Umagang Kay Ganda (ABS-CBN) 3.8%; Aksyon sa Umaga (TV5) 2%; Mickey Mouse Clubhouse (TV5) 2.5%
Doraemon (GMA-7) 6%; Jackie Chan Adventures (GMA-7) 6.8%; Ghost Fighter (GMA-7) 7.9%; Inuyasha (GMA-7) 8.8%; Kris TV (ABS-CBN) 6.2%; Handy Manny (TV5) 2.5%; Lloyd in Space (TV5) 2.4%; The Replacements (TV5) 2.8%
Bleach (GMA-7) 9%; Spongebob Squarepants (ABS-CBN) 5.7%; Johnny Bravo (TV5) 2.2%; Oggy and the Cockroaches (TV5) 2.4%
Hunter X Hunter (GMA-7) 11.1%; Dragon Ball Z Kai (GMA-7) 12%; Return of the Wife (GMA-7) 10.2%; Basta Everyday Happy (GMA-7) 9.5%; 2014 FIBA Basketball World Cup: Turkey vs USA (ABS-CBN) 7.4%; Ben 10 Ultimate Alien (TV5) 2.7%; Face the People (TV5) 3.9%; Let's Ask Pilipinas (TV5) 2.2%
The Ryzza Mae Show (GMA-7) 14.5%; Be Careful With My Heart (ABS-CBN) 11%; Aksyon sa Tanghali (TV5) 2.8%
Afternoon:
Eat Bulaga! (GMA-7) 19%; It's Showtime (ABS-CBN) 10.5%; T3 Enforced (TV5) 3.3%; 2014 FIBA Basketball World Cup: Philippines vs Croatia (TV5) 2.7%
The Half Sisters (GMA-7) 16.9%; Dading (GMA-7) 14%; Ana Manuela (ABS-CBN) 6.7%
Alisto! (GMA-7) 11.6%; Bistado (ABS-CBN) 7.7%; NCAA 90: JRU vs LPU (TV5) 1%
May Queen (GMA-7) 13.3%; Pretty Man (ABS-CBN) 8.4%
Evening:
My BFF (GMA-7) 15.5%; Pure Love (ABS-CBN) 14%; Aksyon (TV5) 4.1%

24 Oras (GMA-7) 26.3%; TV Patrol (ABS-CBN) 20.8%; 2014 FIBA Basketball World Cup: Turkey vs USA (TV5) 5.5%
Niño (GMA-7) 27.2%; Hawak-Kamay (ABS-CBN) 19.7%
My Destiny (GMA-7) 24.9%; Ikaw Lamang (ABS-CBN) 20.5%; Kuwentong Gilas (TV5) 4.7%
Ang Dalawang Mrs. Real (GMA-7) 23.8%; Sana Bukas Pa Ang Kahapon (ABS-CBN) 18.1%; Bride of the Century (TV5) 1.7%
I Hear Your Voice (GMA-7) 18.3%; Aquino & Abunda Tonight (ABS-CBN) 14.2%; Aksyon Tonite (TV5) 3.5%
Secret Love (GMA-7) 14.8%; Miss Ripley (ABS-CBN) 8.9%; Face the People Replay (TV5) 1.3%
Saksi (GMA-7) 8.1%; Bandila (ABS-CBN) 5.5%; 2014 FIBA Basketball World Cup: Philippines vs Argentina (TV5) 9.4%
Front Row (GMA-7) 3.9%; Banana Nite (ABS-CBN) 3.5%
The Tim Yap Show (GMA-7) 1.6%; O Shopping (ABS-CBN) 1%; Shop Japan (TV5) .6%
----
September 2, 2014 (Tuesday)
Morning:
I-Witness Replay (GMA-7) .8%; Mutya ng Masa Replay (ABS-CBN) .7%
ADVERTISEMENT - CONTINUE READING BELOW
Unang Hirit! (GMA-7) 4.9%; Umagang Kay Ganda (ABS-CBN) 3.5%; Reaksyon Replay (TV5) .6%; Aksyon sa Umaga (TV5) 1.5%; Mickey Mouse Clubhouse (TV5) 2.3%
Doraemon (GMA-7) 7.1%; Jackie Chan Adventures (GMA-7) 7.9%; Ghost Fighter (GMA-7) 8.5%; Inuyasha (GMA-7) 9.4%; Kris TV (ABS-CBN) 6.4%; Handy Manny (TV5) 2.5%; Lloyd in Space (TV5) 2.5%; The Replacements (TV5) 3%
Bleach (GMA-7) 9.2%; Spongebob Squarepants (ABS-CBN) 4.9%; Johnny Bravo (TV5) 2.8%
Hunter X Hunter (GMA-7) 11.1%; Dragon Ball Z Kai (GMA-7) 13.3%; Return of the Wife (GMA-7) 11.1%; Basta Everyday Happy (GMA-7) 10%; Spain 2014 FIBA Basketball World Cup: Philippines vs Argentina (ABS-CBN) 8.1%; Oggy and the Cockroaches (TV5) 3.3%; Ben 10 Ultimate Alien (TV5) 2.9%; Face the People (TV5) 3.6%; Let's Ask Pilipinas (TV5) 1.9%
The Ryzza Mae Show (GMA-7) 14%; Be Careful With My Heart (ABS-CBN) 11.7%; Aksyon sa Tanghali (TV5) 3.1%
Afternoon:
Eat Bulaga (GMA-7) 20%; It's Showtime (ABS-CBN) 10.7%; T3 Enforced (TV5) 3.5%; Spain 2014 FIBA Basketball World Cup: Egypt vs Spain (ABS-CBN) 1.9%
The Half Sisters (GMA-7) 17.3%; Dading (GMA-7) 14.7%; Kapamilya Blockbusters: Chinese Zodiac (ABS-CBN) 10%; Kuwentong Gilas (TV5) 1.7%
Tunay na Buhay (GMA-7) 15.1%; Ana Manuela (ABS-CBN) 6.7%; Spain 2014 FIBA Basketball World Cup: Brazil vs Spain (ABS-CBN) 2.1%
May Queen (GMA-7) 13.8%; Mutya ng Masa (ABS-CBN) 6.7%; Pretty Man (ABS-CBN) 7.5%
Evening:
My BFF (GMA-7) 13.4%; Pure Love (ABS-CBN) 12.9%; Aksyon (TV5) 4.8%
24 Oras (GMA-7) 23.5%; TV Patrol (ABS-CBN) 19.1%; Gilas Pilipinas Laban Gilas Pilinas (TV5) 3.6%
Niño (GMA-7) 26.6%; Hawak-Kamay (ABS-CBN) 20.8%; Spain 2014 FIBA Basketball World Cup: Philippines vs Greece (ABS-CBN) 5.7%
My Destiny (GMA-7) 26.2%; Ikaw Lamang (ABS-CBN) 20.2%
Ang Dalawang Mrs. Real (GMA-7) 25%; Sana Bukas Pa Ang Kahapon (ABS-CBN) 15.7%; Kuwentong Gilas (TV5) 4.4%; Bride of the Century (TV5) 1.6%
I Hear Your Voice (GMA-7) 18.5%; Aquino & Abunda Tonight (ABS-CBN) 11.7%
Secret Love (GMA-7) 15.2%; Miss Ripley (ABS-CBN) 8.2%; Aksyon Tonite (TV5) 1.7%; T3 Enforced Replay (TV5) 2.3%
Saksi (GMA-7) 8.7%; Bandila (ABS-CBN) 4.7%; Face the People Replay (TV5) 1.8%
Serial Killer Earth (GMA-7) 5%; Banana Nite (ABS-CBN) 2.9%; Shop Japan (TV5) .3%
The Tim Yap Show (GMA-7) 2.7%; O Shopping (ABS-CBN) .7%
---
September 3, 2014 (Wednesday)
Morning:
Reporter's Notebook Replay (GMA-7) 1.1%; My Puhunan Replay (ABS-CBN) .9%
Unang Hirit! (GMA-7) 4.6%; Umagang Kay Ganda (ABS-CBN) 3.5%; Reaksyon Replay (TV5) .6%; Aksyon sa Umaga (TV5) 1.1%; Mickey Mouse Clubhouse (TV5) 1.9%; Handy Manny (TV5) 1.9%
ADVERTISEMENT - CONTINUE READING BELOW
Doraemon (GMA-7) 7.1%; Jackie Chan Adventures (GMA-7) 8.3%; Ghost Fighter (GMA-7) 8.8%; Inuyasha (GMA-7) 8.9%; Kris TV (ABS-CBN) 5.3%; Lloyd in Space (TV5) 2.3%; The Replacements (TV5) 2.8%
Bleach (GMA-7) 8.8%; Spongebob Squarepants (ABS-CBN) 5.7%; Johnny Bravo (TV5) 1.9%; Oggy and the Cockroaches (TV5) 2.2%
Hunter X Hunter (GMA-7) 10.7%; Dragon Ball Z Kai (GMA-7) 12.1%; Return of the Wife (GMA-7) 10.9%; Basta Everyday Happy (GMA-7) 10.2%; Spain 2014 FIBA Basketball World Cup: New Zealand vs USA (ABS-CBN) 6.1%; Ben 10 Ultimate Alien (TV5) 2.6%; Face the People (TV5) 3.8%; Let's Ask Pilipinas (TV5) 2.6%
The Ryzza Mae Show (GMA-7) 14.9%; Be Careful With My Heart (ABS-CBN) 11%; Aksyon sa Tanghali (TV5) 3.4%
Afternoon:
Eat Bulaga (GMA-7) 19.5%; It's Showtime (ABS-CBN) 10.5%; T3 Enforced (TV5) 3.3%; 2014 FIBA Basketball World Cup: Philippines vs Argentina (ABS-CBN) 3%
The Half Sisters (GMA-7) 17.7%; Dading (GMA-7) 13.9%; Kapamilya Blockbusters: Forbidden City Cop (ABS-CBN) 8.6%
Power House (GMA-7) 13.3%; Ana Manuela (ABS-CBN) 7.3%; NCAA 90: CSJL Knights vs EAC Generals (TV5) 1.4%
May Queen (GMA-7) 15.4%; My Puhunan (ABS-CBN) 6.7%; Pretty Man (ABS-CBN) 8.6%
Evening:
My BFF (GMA-7) 16.2%; Pure Love (ABS-CBN) 14%; Aksyon (TV5) 5.3%
24 Oras (GMA-7) 23.8%; TV Patrol (ABS-CBN) 17.3%
Niño (GMA-7) 23.5%; Hawak-Kamay (ABS-CBN) 15.5%; 2014 FIBA Basketball World Cup: Philippines vs Puerto Rico (ABS-CBN) 16.3%
My Destiny (GMA-7) 22%; Ikaw Lamang (ABS-CBN) 15.6%
Ang Dalawang Mrs. Real (GMA-7) 25.8%; Sana Bukas Pa Ang Kahapon (ABS-CBN) 15.3%
I Hear Your Voice (GMA-7) 19.7%; Aquino & Abunda Tonight (ABS-CBN) 11.5%; 2014 FIBA Basketball World Cup: New Zealand vs USA (TV5) 3%
Secret Love (GMA-7) 16.5%; Miss Ripley (ABS-CBN) 8.6%
Saksi (GMA-7) 9.7%; Bandila (ABS-CBN) 4.1%
Mankind (GMA-7) 5.3%; Banana Nite (ABS-CBN) 2.7%; Aksyon Tonite (TV5) 1.5%
The Tim Yap Show (GMA-7) 2.6%; O Shopping (ABS-CBN) 1.2%; Shop Japan (TV5) .6%
---
September 4, 2014 (Thursday)
Morning:
Born To Be Wild Replay (GMA-7) .8%; Tapatan Ni Tunying Replay (ABS-CBN) .4%
Unang Hirit! (GMA-7) 5.3%; Umagang Kay Ganda (ABS-CBN) 3.1%; Aksyon sa Umaga (TV5) 1.8%; Mickey Mouse Clubhouse (TV5) 2.4%
Doraemon (GMA-7) 5.8%; Jackie Chan Adventures (GMA-7) 7.6%; Ghost Fighter (GMA-7) 8.6%; Inuyasha (GMA-7) 9.1%; Kris TV (ABS-CBN) 4.8%; Handy Manny (TV5) 3.1%; Lloyd in Space (TV5) 2.4%; The Replacements (TV5) 2.8%
Bleach (GMA-7) 8.8%; Spongebob Squarepants (ABS-CBN) 4.2%; Johnny Bravo (TV5) 2.1%
Hunter X Hunter (GMA-7) 9.6%; Dragon Ball Z Kai (GMA-7) 9.6%; Return of the Wife (GMA-7) 10.8%; Basta Everyday Happy (GMA-7) 11.6%; Spain 2014 FIBA World Cup: Dominican Republic vs USA (ABS-CBN) 6%; Oggy and the Cockroaches (TV5) 2.6%; Ben 10 Ultimate Alien (TV5) 2.7%; Face the People (TV5) 3.8%; Let's Ask Pilipinas (TV5) 2.5%
ADVERTISEMENT - CONTINUE READING BELOW
The Ryzza Mae Show (GMA-7) 15.6%; Be Careful With My Heart (ABS-CBN) 10.8%; Aksyon sa Tanghali (TV5) 2.5%
Afternoon:
Eat Bulaga! (GMA-7) 20.2%; It's Showtime (ABS-CBN) 10.4%; T3 Enforced (TV5) 2.7%; Spain 2014 FIBA World Cup: Philippines vs Puerto Rico (TV5) 1.9%
The Half Sisters (GMA-7) 17.7%; Dading (GMA-7) 14.2%; Kapamilya Blockbusters: Bulletproof Monk (ABS-CBN) 10.8%; Spain 2014 FIBA World Cup: Dominican Republic vs USA (TV5) 2.3%
Reporter's Notebook (GMA-7) 12.2%; Ana Manuela (ABS-CBN) 8.5%
May Queen (GMA-7) 16.1%; Tapatan Ni Tunying (ABS-CBN) 7.5%; Pretty Man (ABS-CBN) 10.1%
Evening:
My BFF (GMA-7) 17.8%; Pure Love (ABS-CBN) 15.2%; Aksyon (TV5) 5.6%
24 Oras (GMA-7) 26.6%; TV Patrol (ABS-CBN) 20.3%; Kuwentong Gilas (TV5) 5.6%; Spain 2014 FIBA World Cup: Philippines vs Senegal (TV5) 13.4%
Niño (GMA-7) 26.3%; Hawak-Kamay (ABS-CBN) 19.1%; Cool Guys Hot Ramen (TV5) 3%
My Destiny (GMA-7) 24.8%; Ikaw Lamang (ABS-CBN) 17.8%
Ang Dalawang Mrs. Real (GMA-7) 18.5%; Sana Bukas Pa Ang Kahapon (ABS-CBN) 12.8%
I Hear Your Voice (GMA-7) 18.5%; Aquino & Abunda Tonight (ABS-CBN) 9.4%
Secret Love (GMA-7) 15.2%; Miss Ripley (ABS-CBN) 7.6%; Spain 2014 FIBA World Cup: France vs Spain Replay (TV5) 2.6%
Saksi (GMA-7) 7.9%; Bandila (ABS-CBN) 4.2%
Mankind (GMA-7) 4.5%; Banana Nite (ABS-CBN) 2.3%
The Tim Yap Show (GMA-7) 2.4%; O Shopping (ABS-CBN) .7%; Aksyon Tonite (TV5) 1.2%; Shop Japan (TV5) .6%
September 5, 2014 (Friday)
Morning:
Alisto! Replay (GMA-7) .8%; Red Alert Replay (ABS-CBN) .8%
Unang Hirit! (GMA-7) 4.9%; Umagang Kay Ganda (ABS-CBN) 3.4%; Aksyon sa Umaga (TV5) 1.4%; Mickey Mouse Clubhouse (TV5) 2.7%
Doraemon (GMA-7) 6.6%; Jackie Chan Adventures (GMA-7) 7.7%; Ghost Fighter (GMA-7) 9.2%; Inuyasha (GMA-7) 9.3%; Kris TV (ABS-CBN) 4.9%; Handy Manny (TV5) 3.1%; Lloyd in Space (TV5) 3.1%; The Replacements (TV5) 4%
Bleach (GMA-7) 10.7%; Spongebob Squarepants (ABS-CBN) 5.5%; Johnny Bravo (TV5) 2.8%
Hunter X Hunter (GMA-7) 12.4%; Dragon Ball Z Kai (GMA-7) 12.8%; Return of the Wife (GMA-7) 10.9%; Basta Everyday Happy (GMA-7) 10.6%; Spain 2014 FIBA World Cup: Ukraine vs USA (ABS-CBN) 7%; Oggy and the Cockroaches (TV5) 2.9%; Ben 10 Ultimate Alien (TV5) 3.1%; Face the People (TV5) 3.3%; Let's Ask Pilipinas (TV5) 2.4%
The Ryzza Mae Show (GMA-7) 14.9%; Be Careful With My Heart (ABS-CBN) 10.7%; Aksyon sa Tanghali (TV5) 3.4%
Afternoon:
Eat Bulaga! (GMA-7) 20.8%; It's Showtime (ABS-CBN) 11.1%; T3 Enforced (TV5) 3.4%; Spain 2014 FIBA Basketball World Cup: Philippines vs Croatia Replay (TV5) 1.9%
ADVERTISEMENT - CONTINUE READING BELOW
The Half Sisters (GMA-7) 18.4%; Dading (GMA-7) 14.5%; Kapamilya Blockbusters: The Sorcerer and the White Snake (ABS-CBN) 10%; NCAA 90: JRU Heavy Bombers vs UPHSD Altas (TV5) 2%
Love Hotline (GMA-7) 11.2%; Ana Manuela (ABS-CBN) 7.9%; Astig: Sa Sports (TV5) 2.6%
May Queen (GMA-7) 14.1%; Red Alert (ABS-CBN) 7.4%; Pretty Man (ABS-CBN) 8.9%
Evening:
My BFF (GMA-7) 16.9%; Pure Love (ABS-CBN) 14.3%; Aksyon (TV5) 4.6%
24 Oras (GMA-7) 24.8%; TV Patrol (ABS-CBN) 18.2%; Bride of the Century (TV5) 3.3%; Spain 2014 FIBA Basketball World Cup: Ukraine vs USA (TV5) 3.6%
Niño (GMA-7) 27.5%; Hawak-Kamay (ABS-CBN) 18.9%
My Destiny (GMA-7) 26.6%; Ikaw Lamang (ABS-CBN) 20.5%
Ang Dalawang Mrs. Real (GMA-7) 25.5%; Sana Bukas Pa Ang Kahapon (ABS-CBN) 16%; Kuwentong Gilas (TV5) 3.6%
Bubble Gang (GMA-7) 19.5%; Aquino & Abunda Tonight (ABS-CBN) 10.9%; Miss Ripley (ABS-CBN) 8.9%; Bride of the Century (TV5) 1.7%; Aksyon Tonite (TV5) 1.6%
Saksi (GMA-7) 9.8%; Bandila (ABS-CBN) 4.6%; Face the People Replay (TV5) 1.7%; Spain 2014 FIBA Basketball World Cup: Philippines vs Senegal Replay (TV5) 1.9%
The Tim Yap Show (GMA-7) 3.7%; Banana Nite (ABS-CBN) 3.8%; O Shopping (ABS-CBN) 1.3%; Shop Japan (TV5) .3%
---
September 6, 2014 (Saturday)
Morning:
PJM Forum (GMA-7) .4%; Adyenda (GMA-7) 1.1%; Kapwa Ko Mahal Ko (GMA-7) 2.3%; Sa Kabukiran (ABS-CBN) .4%; Family Matters (TV5) .4%
Pinoy MD (GMA-7) 5.3%; Salamat Dok (ABS-CBN) 1.6%; Stitch! (TV5) 1.6%
Puppy in My Pocket (GMA-7) 5.2%; Swak na Swak (ABS-CBN) 2.4%; Gravity Falls (TV5) 3.4%
Hayate the Combat Butler (GMA-7) 6.6%; Honey Watch Out! (ABS-CBN) 1.2%; The Emperor's New School (TV5) 4.3%
Larva (GMA-7) 8.8%; Math Tinik (ABS-CBN) 1.2%; Dave the Barbarian (TV5) 3.9%
Angry Birds Toons (GMA-7) 9.4%; Tuff Puppy (ABS-CBN)1.7%; Regular Show (TV5) 3.9%; Regular Show (TV5) 4.3%
Monsuno (GMA-7) 8.1%; Spongebob Squarepants (ABS-CBN) 4.1%; The Powerpuff Girls (TV5) 4.2%
Tropang Potchi (GMA-7) 6.7%; Super Book (ABS-CBN) 6.4%; Ben 10 (TV5) 4.9%
Sarap Diva (GMA-7) 7.9%; Maynila 15 (GMA-7) 9.7%; Spain 2014 FIBA Basketball World Cup: Serbia vs Spain (TV5) 1.9%; Ben 10 Omniverse (TV5) 6.5%; Movie Max 5: Cloudy With a Chance of Meatballs (TV5) 6.4%
Afternoon:
Eat Bulaga! (GMA-7) 19.2%; It's Showtime (ABS-CBN) 14%; Spain 2014 FIBA Basketball World Cup: SRB vs ESP (TV5) 1.7%; NCAA Season 90: AU Chiefs vs CSB Blazers (TV5) 1.4%
GMA Tales of Horror: The Legend of Paranormal Story (GMA-7) 10.2%; Wish Ko Lang! (GMA-7) 11.5%; Ipaglaban Mo (ABS-CBN) 11%
ADVERTISEMENT - CONTINUE READING BELOW
Startalk (GMA-7) 10.7%; Failon Ngayon (ABS-CBN) 6.8%; Spain 2014 FIBA Basketball World Cup: Philippines vs Senegal Replay (TV5) 3.8%
Imbestigador (GMA-7) 12.9%; SOCO (ABS-CBN) 8%
24 Oras Weekend (GMA-7) 12.6%; TV Patrol Weekend (ABS-CBN) 8.6%
Evening:
Pepito Manaloto: Ang Tunay na Kuwento (GMA-7) 19.3%; Mga Kwento ni Marc Logan (ABS-CBN) 11.6%
Marian (GMA-7) 22.6%; Home Sweetie Home (ABS-CBN) 15.1%; Wansapanataym (ABS-CBN) 17.5%; Talentadong Pinoy 2014 (TV5) 5.9%; Tropa Mo Ko Nice Di Ba?! (TV5) 4.6%
Magpakailanman (GMA-7) 25.4%; MMK: Ang Tahanan Mo (ABS-CBN) 21%; Kaya. (TV5) 2.4%;
Celebrity Bluff (GMA-7) 25.7%; I Do (ABS-CBN) 11.5%; Numero (TV5) 2.1%; History with Lourd (TV5) 1.8%
I-Witness (GMA-7) 17.8%; Pinoy Pride 27: Duel in Dubai (ABS-CBN) 4.8%; Bigtime (TV5) 1.6%; Astig (TV5) 1.7%; Spain 2014 FIBA Basketball World Cup: Coatia vs France (TV5) .7%
Walang Tulugan (GMA-7) 4.3%; The Bottom Line (ABS-CBN) 1%; Sports Unlimited (ABS-CBN) .9%; O Shopping (ABS-CBN) .7%
---
September 7, 2014 (Sunday)
Daytime:
In Touch with Dr. Charles Stanley (GMA-7) .2%; Spain 2014 FIBA Basketball World Cup(TV5) .2%
Jesus The Healer (GMA-7) .7%; Family TV Mass (GMA-7) 2.5%; The Healing Eucharist (ABS-CBN) 3.1%; Astig (TV5) .4%; Happy Happy 2030th Birthday Mama Mary (TV5) .9%
Grimm's Fairy Tales (GMA-7) 5.8%; Swak na Swak (ABS-CBN) 2.3%; Power to Unite with Elvira (TV5) .9%
Hayate the Combat Butler (GMA-7) 6%; Pokemon (GMA-7) 6.8%; Salamat Dok (ABS-CBN) 2.4%; Stitch! (TV5) 3%; Gravity Falls (TV5) 4.4%
Tom & Jerry Kids Show (GMA-7) 8.9%; Max Steel (ABS-CBN) 2.7%; The Emperor's New School (TV5) 4.4%
Aha! (GMA-7) 8.9%; Matanglawin(ABS-CBN) 4.4%; Dave the Barbarian (TV5) 4.8%
Born To Be Wild (GMA-7) 11.3%; Super Book (ABS-CBN) 4.5%; The Powerpuff Girls (TV5) 4.1%; Ben 10 (TV5) 4.5%
iBilib (GMA-7) 9.7%; Superhero Sunday: Superman Brainiac Attacks (GMA-7) 9.6%; Spain 2014 FIBA Basketball World Cup: Mexico vs USA (ABS-CBN) 6.6%; Ben 10 Omniverse (TV5) 5.8%; Movie Max 5: Hook (TV5) 8%
Afternoon:
Ang Dalawang Mrs. Real: The Real Rewind (GMA-7) 11.4%; ASAP 19 (ABS-CBN) 10.5%; Spain 2014 FIBA Basketball World Cup: Croatia vs France Replay (TV5) 3%
Sunday All Stars (GMA-7) 10.8%; Asian Horror Stories: Forbidden Floor (GMA-7) 10.5%; Luv U (ABS-CBN) 7.1%; The Buzz (ABS-CBN) 10.9%; Spain 2014 FIBA Basketball World Cup: Senegal vs Spain Replay (TV5) 2.7%; Spain 2014 FIBA Basketball World Cup: Mexico vs USA (TV5) 2.5%
24 Oras Weekend (GMA-7) 11.7%; TV Patrol Weekend (ABS-CBN) 10.6%
ADVERTISEMENT - CONTINUE READING BELOW
Evening:
Vampire Ang Daddy Ko (GMA-7) 17.6%; Goin' Bulilit (ABS-CBN) 11%
Ismol Family (GMA-7) 22.4%; Wansapanataym (ABS-CBN) 14.4%; Who Wants to be a Millionaire (TV5) 4.3%
Kapuso Mo, Jessica Soho (GMA-7) 28.7%; Rated K: Handa Na Ba Kayo? (ABS-CBN) 15.3%; I Do (ABS-CBN) 9.8%; Quiet Please! Bawal Ang Maingay (TV5) 4.5%; Wow Mali Lakas ng Tama (TV5) 5.5%
Sa Puso ni Dok (GMA-7) 16.2%; Gandang Gabi Vice (ABS-CBN) 16.7%; Spain 2014 FIBA Basketball World Cup: Lithuania vs New Zealand (TV5) 1.5%
Sunday Night Box Office: Doom (GMA-7) 13.1%; Sunday's Best: The 8th Annual Star Magic (ABS-CBN) 10.2%; Spain 2014 FIBA Basketball World Cup: Greece vs Serbia (TV5) 1.1%
Diyos at Bayan (GMA-7) 2%; O Shopping (ABS-CBN) 1.6%

______________________________________________
TOP TEN PROGRAMS:
September 1, 2014 (Monday)
DAYTIME:
Eat Bulaga! (GMA-7) - 19%
The Half Sisters (GMA-7) - 16.9%
The Ryzza Mae Show (GMA-7) - 14.5%
Dading (GMA-7) - 14%
May Queen (GMA-7) - 13.3%
Dragon Ball Z Kai (GMA-7) - 12%
Alisto! (GMA-7) - 11.6%
Hunter X Hunter (GMA-7) - 11.1%
Be Careful With My Heart (ABS-CBN) - 11%
It's Showtime (ABS-CBN) - 10.5%
PRIMETIME:
Niño (GMA-7) - 27.2%
24 Oras (GMA-7) - 26.3%
My Destiny (GMA-7) - 24.9%
Ang Dalawang Mrs. Real (GMA-7) - 23.8%
TV Patrol (ABS-CBN) - 20.8%
Ikaw Lamang (ABS-CBN) - 20.5%
Hawak-Kamay (ABS-CBN) - 19.7%
I Hear Your Voice (GMA-7) - 18.3%
Sana Bukas Pa Ang Kahapon (ABS-CBN) - 18.1%
My BFF (GMA-7) - 15.5%
September 2, 2014 (Tuesday)
DAYTIME:
Eat Bulaga! (GMA-7) - 20%
The Half Sisters (GMA-7) - 17.3%
Tunay na Buhay (GMA-7) - 15.1%
Dading (GMA-7) - 14.7%
The Ryzza Mae Show (GMA-7) - 14%
May Queen (GMA-7) - 13.8%
Dragon Ball Z Kai (GMA-7) - 13.3%
Be Careful With My Heart (ABS-CBN) - 11.7%
Hunter X Hunter (GMA-7) / Return of the Wife (GMA-7) - 11.1%
It's Showtime (ABS-CBN) - 10.7%
PRIMETIME:
Niño (GMA-7) - 26.6%
My Destiny (GMA-7) - 26.2%
Ang Dalawang Mrs. Real (GMA-7) - 25%
24 Oras (GMA-7) - 23.5%
Hawak-Kamay (ABS-CBN) - 20.8%
Ikaw Lamang (ABS-CBN) - 20.2%
TV Patrol (ABS-CBN) - 19.1%
I Hear Your Voice (GMA-7) - 18.5%
Sana Bukas Pa Ang Kahapon (ABS-CBN) - 15.7%
Secret Love (GMA-7) - 15.2%
September 3, 2014 (Wednesday)
DAYTIME:
Eat Bulaga! (GMA-7) - 19.5%
The Half Sisters (GMA-7) - 17.7%
The Ryzza Mae Show (GMA-7) - 14.9%
May Queen (GMA-7) - 14.1%
Dading (GMA-7) - 13.9%
Power House (GMA-7) - 13.3%
Dragon Ball Z Kai (GMA-7) - 12.1%
Be Careful With My Heart (ABS-CBN) - 11%
Return of the Wife (GMA-7) - 10.9%
Hunter X Hunter (GMA-7) - 10.7%
PRIMETIME:
Ang Dalawang Mrs. Real (GMA-7) - 25.8%
24 Oras (GMA-7) - 23.8%
Niño (GMA-7) - 23.5%
My Destiny (GMA-7) - 22%
I Hear Your Voice (GMA-7) - 19.7%
TV Patrol (ABS-CBN) - 17.3%
Secret Love (GMA-7) - 16.5%
2014 FIBA Basketball World Cup: Philippines vs Puerto Rico (TV5) - 16.3%
My BFF (GMA-7) - 16.2%
Ikaw Lamang (ABS-CBN) - 15.6%
September 4, 2014 (Thursday)
DAYTIME:
Eat Bulaga! (GMA-7) - 20.2%
The Half Sisters (GMA-7) - 17.7%
May Queen (GMA-7) - 16.1%
The Ryzza Mae Show (GMA-7) - 15.6%
Dading (GMA-7) - 14.2%
Reporter's Notebook (GMA-7) - 12.2%
Basta Everyday Happy (GMA-7) - 11.6%
Dragon Ball Z Kai (GMA-7) - 11.3%
Return of the Wife (GMA-7) / Kapamilya Blockbusters: Bulletproof Monk (ABS-CBN) - 10.8%
Be Careful With My Heart (ABS-CBN) - 10.5%
PRIMETIME:
24 Oras (GMA-7) - 26.6%
Niño (GMA-7) - 26.3%
My Destiny (GMA-7) - 24.8%
Ang Dalawang Mrs. Real (GMA-7) - 21%
TV Patrol (ABS-CBN) - 20.3%
Hawak-Kamay (ABS-CBN) - 19.1%
I Hear Your Voice (GMA-7) - 18.5%
My BFF (GMA-7) / Ikaw Lamang (ABS-CBN) - 17.8%
Secret Love (GMA-7) / Pure Love (ABS-CBN) - 15.2%
Spain 2014 FIBA World Cup: Philippines vs Senegal(TV5) - 13.4%
September 5, 2014 (Friday)
DAYTIME:
Eat Bulaga! (GMA-7) - 20.8%
The Half Sisters (GMA-7) - 18.4%
The Ryzza Mae Show (GMA-7) - 14.9%
Dading (GMA-7) - 14.5%
May Queen (GMA-7) - 14.1%
Dragon Ball Z Kai (GMA-7) - 12.8%
Hunter X Hunter (GMA-7) - 12.4%
Love Hotline (GMA-7) - 11.2%
It's Showtime (ABS-CBN) - 11.1%
Return of the Wife (GMA-7) - 10.9%
PRIMETIME:
Niño (GMA-7) - 27.5%
My Destiny (GMA-7) - 26.6%
Ang Dalawang Mrs. Real (GMA-7) - 25.5%
24 Oras (GMA-7) - 24.8%
Ikaw Lamang (ABS-CBN) - 20.5%
Bubble Gang (GMA-7) - 19.5%
Hawak-Kamay (ABS-CBN) - 18.9%
TV Patrol (ABS-CBN) - 18.2%
My BFF (GMA-7) - 16.1%
Sana Bukas Pa Ang Kahapon (ABS-CBN) - 16%
September 6, 2014 (Saturday)
DAYTIME:
Eat Bulaga! (GMA-7) - 19.2%
It's Showtime (ABS-CBN) - 14%
Imbestigador (GMA-7) - 12.9%
24 Oras Weekend (GMA-7) - 12.6%
Mga Kwento ni Marc Logan (ABS-CBN) - 11.6%
Ipaglaban Mo (ABS-CBN) - 11%
Wish Ko Lang! (GMA-7) - 11.5%
Startalk (GMA-7) - 10.7%
Maynila (GMA-7) - 9.7%
PRIMETIME:
Celebrity Bluff (GMA-7) - 25.7%
Magpakailanman (GMA-7) - 25.4%
Marian (GMA-7) - 22.6%
MMK: Ang Tahanan Mo (ABS-CBN) - 21%
Pepito Manaloto: Ang Tunay na Kuwento (GMA-7) - 19.3%
i-Witness (GMA-7) - 17.8%
Wansapanataym (ABS-CBN) - 17.5%
Home Sweetie Home (ABS-CBN) - 15.1%
I Do (ABS-CBN) - 11.5%
Talentadong Pinoy 2014 (TV5) - 5.9%
September 7, 2014 (Sunday)
DAYTIME:
24 Oras Weekend (GMA-7) - 11.7%
Ang Dalawang Mrs. Real The Real Rewind (GMA-7) - 11.4%
Born to be Wild (GMA-7) - 11.3%
The Buzz 15 (ABS-CBN) - 10.9%
Sunday All Stars (GMA-7) - 10.8%
iBilib (GMA-7) / TV Patrol Weekend (ABS-CBN) - 10.6%
Asian Horror Stories(GMA-7)/ ASAP (ABS-CBN) - 10.5%
Superhero Sunday (GMA-7) - 9.6%
Aha (GMA-7) / Tom & Jerry Kids Show (GMA-7) - 8.9%
Movie Max 5: Hook(TV5) - 8%
PRIMETIME:
Kapuso Mo, Jessica Soho (GMA-7) - 28.7%
Ismol Family (GMA-7) - 22.4%
Vampire Ang Daddy Ko (GMA-7) - 17.6%
Gandang Gabi Vice (ABS-CBN) - 16.7%
Sa Puso ni Dok (GMA-7) - 16.2%
Rated K: Handa Na Ba Kayo? (ABS-CBN ) - 15.3%
Wansapanataym (ABS-CBN) - 14.4%
Sunday Night Box Office: Doom (GMA-7) - 13.1%
Goin' Bulilit (ABS-CBN) - 11%
Sunday's Best: The 8th Annual Star Magic Ball (ABS-CBN) - 10.2%
Source: AGB Nielsen Philippines