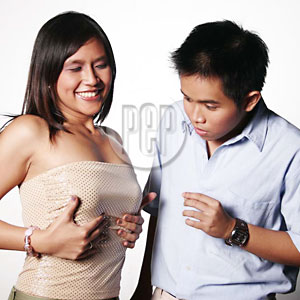 ---
The original title of Tanghalang Ateneo's play is Middle Finger penned by the Filipino-American playwright Han Ong. Ronan Capinding, who serves as the director of this play, has translated it into Filipino—with Ong's approval. The defiance of young people against social convention is the central theme of Middle Finger Po, which is Tanghalang Ateneo's second offering for its 28th Repertory Season.
This adaptation of Frank Wedekind's modern classic Spring Awakening centers on four high school students who seek their identities in a world dominated by adults.
In the play, Lunga—one of the four high school students—commits suicide after he gets unjustly expelled from school. The boys are stunned by the sudden death and start to drift apart. In remorse, another friend, Jakob, tries to be a model student but lacking adult encouragement, fails in the effort. His frustration leads to anger and in partnership with Lunga—who returns as a ghost—Jakob vows to take vengeance on what he perceives as an uncaring adult world.
Venue: Rizal Mini-Theater, Ateneo de Manila University
Show times and dates are as follows:
December 14, 15, 16 (7 PM)
December 16 (2 PM)
For inquiries, contact 426-6001 loc. 5121 or 09277897563