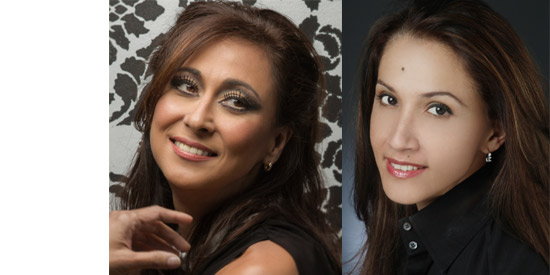 ---
The 76th season of Repertory Philippines will be "the season of siblings."


So says Rep's associate artistic director Menchu Lauchengco-Yulo at the launch of its five productions this 2013, last October 30 at Onstage Greenbelt in Makati City. "It's actually the season of the siblings," remarks Menchu. "Opening and closing of the season. Opening Michael de Mesa, closing Cherie Gil."


Veteran actors Michael and Cherie are known for their work in movies and TV, but they join stage productions from time to time. Michael previously played a lead role in Atlantis Productions' Hairspray, and a guest role in Upstart Productions' Forbidden Broadway.


Cherie played lead roles in Atlantis Productions' Nine and Philippine Opera Company's Master Class.


Michael was present at the press launch to introduce his role, and to do a little reading. Cherie, on the other hand, was unable to attend since she was in New York for a vacation.


Other Rep stalwarts Audie Gemora, Joy Virata, Juno Henares, and the cast and crew also gave previews and readings as well.


SIBLING SHOWS. Michael de Mesa will play the lead role in the comedy play Boeing Boeing. He will act as Robert, a playboy who juggles three fiancées.


Miguel Faustmann, Boeing Boeing's director, describes Michael's role. "Boeing Boeing is about a man-about-town, a wealthy and well-to-do architect working in Paris, who happens to have three girlfriends, who are all stewardesses. So he can schedule his time with all of them following their flight schedule."


Michael de Mesa will share the stage with veteran theater actor Michael Williams, who will play his best friend.


Boeing Boeing is Michael de Mesa's first role for Rep. He told the press he's "really excited" to work with the theater production company.


"Of course because it's my first time working with Rep, and like I mentioned earlier, the opportunity to work with Michael and Miguel
again," he said.


Boeing Boeing will be staged from Janury 25 to February 17, 2013.


Cherie Gil, meanwhile, will play the lead role in the sexy comedy The Graduate, which is adapted from an iconic '60s movie starring Anne Bancroft and Dustin Hoffman. The Graduate tells the story of a young man who gets seduced by an older woman named Mrs. Robinson.


The play's director Jaime del Mundo added, "Most of you in my generation have probably seen it, a wonderful, wonderful landmark film that actually made the character played by Anne Bancroft, kind of a '60s icon."


Theater actor Reb Atadero will play the graduate, opposite Cherie Gil's character. The Graduate will be staged from April 5-28, 2013.


OTHER PRODUCTIONS. Three other productions make up Rep's 76th season. All are musicals.


The first is the musical-comedy-thriller No Way to Treat a Lady, which was adapted from a 1968 movie of the same name. The musical tells the story of an out-of-luck policeman hunting down a serial killer who targets women.


Menchu Lauchengco-Yulo will direct the local production. It will star Michael Williams and Carla Guevarra-Laforteza. No Way to Treat a Lady will be staged from March 1-24, 2013.


The second is Jim Eiler's Alice in Wonderland, a wonderful play of wonder that will awaken the young viewers' love for the stage. It is the Repertory Children's Theater's offering for the season. Alice in Wonderland is adapted from the classic book by Lewis Carroll, about a young girl who falls into a hole in the ground to find amazing scenes.


Rep's Alice in Wonderland will be directed by Joy Virata. The last production is special for theater lovers, as it is the first time it will be staged in the Philippines. It will run from August 17 – December 15, 2013.


The long-anticipated musical The Producers will end Rep's 76th season with a bang. The Tony-award winning musical tells the story of two theatrical producers who hatch a plan to get rich by overselling interests in a Broadway flop.


The local production will be directed by Menchu Lauchengco-Yulo and Jaime del Mundo, and will star Audie Gemora and Topper Fabregas. The Producers will run from November 15 – December 15, 2013.


ADVERTISEMENT - CONTINUE READING BELOW