While stand-up comedy is known to be a gay-dominated arena, there is a group composed of five straight men cracking jokes and doing sketches that will keep you laughing out loud the entire show.
Comedy Manila—composed of Alex Calleja, Victor Anastasio, Richie Rey Fernandez, Red Ollero and Eri Neeman—features comedy bar humor without resorting to mean jokes to elicit laughter.
At the press preview held at Borough, Podium Mall last November 28, the five promising stand-up comedians were each given a time limit of 15 minutes to showcase their gift of gab.
First on stage was Eri who warmed up the crowd with his funny anecdotes about male-female dynamics, particularly what guys think about when hitting on girls.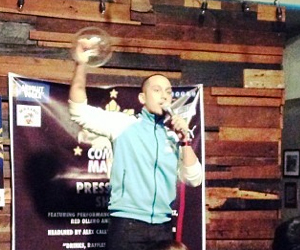 Richie, who describes himself as a lawyer by day and stand-up comedian by night, followed with his satirical quips about alleged pork-barrel scam mastermind Janet Lim-Napoles and other controversial public figures.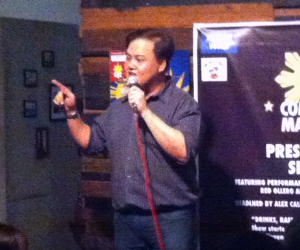 Introduced as a heavyweight, "both figuratively and literally," Red poked fun at himself by narrating his personal experience while courting the daughter of a police officer. He also had the crowd cracking up when he described comical situations that he finds himself in because of his weight.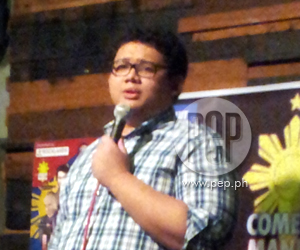 Victor, on the other hand, delivered a lot of ironic punch lines about being out of place in a family of doctors and lawyers.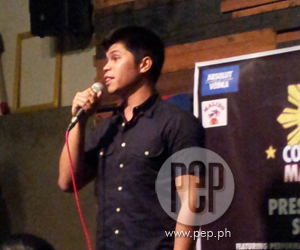 Last but definitely not the least, Alex kept the crowd in stitches with his funny anecdotes about the troubles of taxi and jeepney commuters.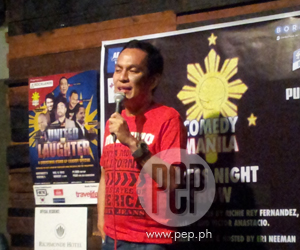 LAUGHING WITH A KABARKADA. Based on the eruption of laughter and shrieks among the crowd, the five men delivered a highly entertaining live comedy that everyone can relate to.
With their sketches tackling the absurdities of showbiz, politics, and everyday life, their brand of comedy may not have much difference from what other comedians offer.
They also tend to be a tad callous and vulgar sometimes, which is typical of comedy bar humor.
But what's interesting about the whole show is that it feels like one big funny conversation with a kabarkada.
Alex, Eri, Red, Victor, and Richie represent the clown in the group who always tell the funniest stories.
Meanwhile, viewers of the show have no reason to fear being subjected to "okrayan" in the middle of the show.
All you have to do is sit back, watch, and laugh throughout the show.
Comedy Manila is a production house that features promising stand-up comedians in the country.
Check out the following schedule for their regular gigs:


"Comedy Mondays" every Monday at 9 p.m. at the Keg, Fort Strip in Taguig City.
"Comedy 121" every second Friday of the month at 9 p.m. at 121 Grille & Restaurant in Pasong Tamo, Makati City
"Late Night Comedy" at 10:30 p.m. at Borough Restaurant in Podium Mall.
Visit Comedy Manila's Facebook account for more details and inquiries.