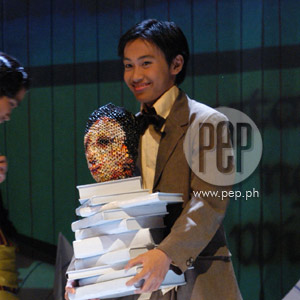 ---

Laugh, cry and get inspired all over again as thePhilippine Educational Theater Association (PETA) brings back the wonderfultandem of Pepito and Pepe in Batang Rizal on stage for alimited engagement only.


A student named Pepito fromRizal Elementary School is faced with a problem—he must find a way to replacethe monument of national hero Dr. Jose Rizal, which broke accidentally.

Through the help of the magicalbook, Pepito gets transported back in time to meet the young Pepe [Rizal]himself in his hometown Calamba, Laguna. Pepito gets an intimate look into thelife of our national hero during the Spanish era while Pepe gets a glimpse of modern-day Manila.
The two boys meet severalimportant people and surpass challenges in ways that only kids can do.


The restaging of Batang Rizal will take place atthe Cinema 5 of SM Centerpoint, Sta. Mesa, Manila, on December 1 (3:00pm). Tickets are at PhP200 each.
For inquiries and ticket reservations, call the PETAMarketing and Public Relations department at 410-0821, 725-6244, 0917-8154567or 0918-9354166.
Click here to view photos of the play.