For its 47th theater season, the Philippine Educational Theater Association (PETA) offers a re-run of hit rock-comedy, Rak of Aegis. Inspired from a calamity that hit the country, to a scale that its unimaginable damages softened the hearts of global communities, this musical is a visual treat demonstrating how Pinoys craft their art and creativity while facing adversaries.

Playwright Lisa Magtoto and PETA Artistic Director Maribel Legarda co-created this rock-comedy with actor-musician Myke Salomon, a production that should be long remembered by the audience for its depiction of how a community surmounted a super-mega typhoon that cost thousands of lives, loss of properties and over-whelming psycho-economic dislocations.

Aegis anthems, "Luha," "Halik," and "Basang-basa sa Ulan" are songs through sub-plots are told: first is about a young lady dying to be recording artist, second is a couple assessing themselves of their skills to be able to find a job under a changing work structures, third is about the blue collar job workers who are yearning to receive their Christmas bonus and the presentation of "Gulong ng Buhay" as the song finale ending with a question, for how long the Filipino masses need to perpetually suffer from all the life's man- or nature made troubles.

The four stage titans are Isay Alvarez-Sena, Robert Sena, Aicelle Santos and Joan Bugcat. Other members of the cast are Cacai Bautista, Neomi Gonzales, Jerald Napoles, Nor Domingo, Ron Alfonso, Phillip Palmos, Gold Villar, Carlon Matobato, John Moran, Paeng Sudayan, Gimbey dela Cruz and Jet Barrun.

GMA-7 artist Aicelle Santos and Joan Bugcat alternate as Aileen, a singer aspiring to become a YouTube sensation.

The musical runs for 67 shows from June 20- August 31, 2014.



TARGETING PINOYS. When asked what is their secret why PETA has lasted for 47 years, PETA President CB Garrucho pointed out: "The productions that we offer, Filipino audiences can deeply connect. They can really identify.

"Paglabas mo, sasabihin mo, Pinoy na Pinoy 'yan, babalik ako. You're happy with what you saw. You saw yourself there. It's something you can relate with. It's not foreign material.

"The materials that we offer, Pinoys can connect."


FLORANTE AT LAURA THROUGH RAP. This theater season also presents a new take on Francisco Baltazar's obra maestra. Florante at Laura Remastered is a Balagtasan battle inspired performance, a hybrid of his old texts with humor and rhymes of today's hip-hop street word artisans.

A private school boy Victor and a street vendor Ronbert will showcase their neo version of balagtasan. They will navigate through Francisco Baltazar's masterpiece, in search of their own voice.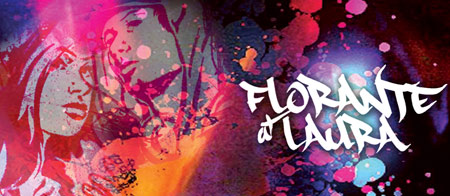 When PEP asked how they came up with the idea of mixing Balagtasan with fliptop, Maribel explained, "What is the new form of poetry? It's battle.

"Poetry is still continuing its tradition but the young people are doing it their way.

"We're taking ideas [from Florante at Laura] and weaving it into a contemporary story of tudents who are in a rap battle.

"You get the story of Florante but we are weaving it into a rap battle."

Anj Heruela wrote the script of Florante at Laura Remastered, while Ian Segarra directed this play. As a mandated subject in the country's public school system, this Baltazar legacy faces an acid test as portrayed in this Heruela play today's students looking and demanding for its relevancy in their contemporary lives. The Florante at Laura ballad riddled with pure, hard and deep Tagalog words, the students protest that they could not relate themselves to this masterpiece. This sentiment is xplicitly expressed in the following line, "wala akong gusto kundi gusto ko ng umuwi" as the teacher helplessly tries her students to imbibe the values in that medieval play.

It is due to be staged on August 8 – September 20, 2014, at Springs Production Studios.

Another production to watch out for is PETA's adaptation of Anton Chekov's Cherry Orchard. In this staging, the text will be set in the milieu of 1960s lavish Manila aristocracy, to be adapted by Palanca Awardee Rody Vera. This production will also be PETA's premiere collaboration with independent film director and Obie-awardee production designer Loy Arcenas.


Aside from performances happening at The PETA Theater Center, PETA's three mobile productions, Christine Bellen's Mga Kuwento ni Lola Basyang, Ron Capinding's William and Christine Bellen's Batang Rizal are still on tour.

During the PETA preview, an excerpt from Batang Rizal was showed to members of the press.

This particular segment raised concerns whether there have been changes in today's status quo as compared to the old days; and whether freedom is secured. It reminds everyone, "marami na ang nagbuwis ng buhay para sa kalayaan."

Through the song, the cast also challenged heroes and martyrs to step down from their pedestal and let the new generation to remember their heroism. One liner that could ingrain in one's mind is " … daming bantayog na nagkalat sa daan; tayong kabataan ay pag-asa ng bayan."



INTERNATIONAL PARTNERSHIPS. PETA executives announced that this year, the PETA Theater Center will venture into international partnerships with Japan Foundation Manila and the British Council Manila.

On July 26, two non-verbal productions, Strong Boy, Deaf Boy, and A Girl in an Abaya, and Ayanasu (Woven), will be presented by PETA Theater Center in collaboration with Dora Theater Company (Japan). The first non-verbal play gained international recognition during the Fourth World Congress of International Drama and Education Association in Bergen, Norway in July 2001. Presented in Greece, Netherlands and France, this PETA play was written by Atty. Nicolas Pichay and directed/ choreographed by Duds Terana. There are events so tragic that words seem could not just be uttered and the only language understood by the soul is the deadening silence as the extent of sufferings is portrayed in this fashion.

Directed by Kenjiro Otani, Ayanasu (Woven) is a must-to-see production, especially for students and teachers or even aspiring theater talents since they will be introduced to some approaches and techniques in the portrayal of solitude, memory and synchronicity through the spontaneous vignettes all interwoven in the tapestry of a story.

This year, in partnership with the British Council, PETA also offers Daniel Bye's The Price of Everything: A Performance Lecture. He brings you to a tour of bizarre facts and impassioned arguments. Daniel discusses the anatomy of the price of an object and its relative or ultimate value. The audience will find this performance lecture by this theatre maker, writer and award-winning performance lecturer to be comic, provocative and sad, to some extent. Students taking economics, sociology, psychology and other behavioral sciences should find this Daniel lecture indeed thought-provoking.

The Prince of Everything is written and performed by Daniel Bye and is under the direction of Richard Bonham. Emma Tompkins did the design and graphics. Watching or being present in this performance lecture should give one an idea for him/herself to also explore this possibility of doing a similar stage performance which to some is relatively a novel approach in stage arts.

Daniel's lecture is set on July 10-11, 2014, at Studios "A" and "B" of the PETA Theater Center.

Another PETA launching this theater season, also in collaboration with the British Council is James Cousins' There We Have Been. The Independent describes it as "intricate, beautifully danced. Cousins is a rising star." Broadway Baby writes, "Breathtakingly beautiful … It is hard not to be moved."

Magic, fun and adventure combine in Janne Raudaskoski and Sammi Rannila's Wally Watthead and His Lost Glow– Finland's hit children's magic theater show. Magic tricks and spectacles abound as Wally Watthead, a lightbulb, and his smartphone friend Simon the Simcard's search for Wally's lost glow. Children and adults will be thrilled by Wally's magic transformations as he shrinks, levitates and grows on stage. Wally Watthead and His Lost Glow is a magical performance targeted for families.

For more information, contact Tel. No. (02) 725-6244, 0917-5765400, petatheater@gmail.com, www.petatheater.com.