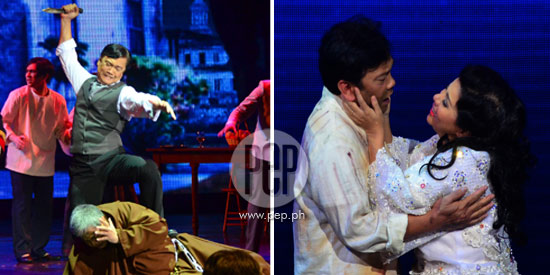 ---
When we hear the word opera, the images that will probably be conjured up in our mind would be that of crooners with voices so resplendent that even with eyes closed, you would be able to bask in their greatness. But in this particular opera, that is not the case. Aside from the auditory magnificence, there is that giant LED screen that showcases visually stunning backdrops which made the setting more realistic, even magical at times.
Noli Me Tangere is a timeless masterpiece by our national hero, Dr. Jose Rizal. The opera version is the product of the collaboration between two National Artists, Felipe De Leon (music) and Guillermo Tolentino (libretto). It was first brought to life onstage in 1957 at the FEU Auditorium then transferred to CCP's Tanghalang Nicanor Abelardo in 1974. This particular staging of the opera is directed by concert stalwart Freddie Santos with successful runs at Chicago, New York, and Washington, D.C., prior to being brought "home" for its Manila leg. Concocted in the Western Style, this is the first Filipino opera to be created in this manner, not a Bizet or a Mozart, but our very own.
ADVERTISEMENT - CONTINUE READING BELOW
The plot follows Ibarra's return to the Philippine after being in absentia for almost a decade. Right off the bat, the Spanish are depicted as abusive and as having superiority complex, in the person of Padre Damaso, a Spanish friar who looks down on the protagonist.

The timeline of the events followed the novel to a tee save for omissions of some key scenes to cut down on the running time, such as the water scene of Ibarra and Elias (Elias just declared that Ibarra saved him, prior to singing "Ang Iwi Kong Buhay"), Salvi's lustful nuances towards Maria Clara (Salvi had a miniscule role in the opera), Doña Victorina and Doña Consolacion's showdown (the former was a very minor character in this version, the latter was non-existent), etc.
The ending was also changed from Elias' death to Ibarra's farewell to Maria Clara. In the original, Ibarra bid goodbye to Maria Clara first before escaping with Elias. Elias gets shot upon the ambush of the soldiers and eventually finds himself with Basilio crying beside a dead Sisa.
ADVERTISEMENT - CONTINUE READING BELOW
The main cast who performed for the September 11 gala night were: Sal Malaki (Crisostomo Ibarra), Rachelle Gerodias (Maria Clara), Andrew Fernando (Padre Damaso), Antoni Mendezona (Sisa), and Noel Azcona (Elias). The meticulously detailed production design was by Jerry Sibal (who's also one of the producers) and lighting design (conspicuous wash lighting) by Shax Siasoco.

Two other key people responsible in bringing this ambitious production to life are producer Edwin Josue and honorary chairperson Loida Nicolas-Lewis. Another honorary chairperson is Boy Abunda. The production company which helmed this is J & S Productions, Inc.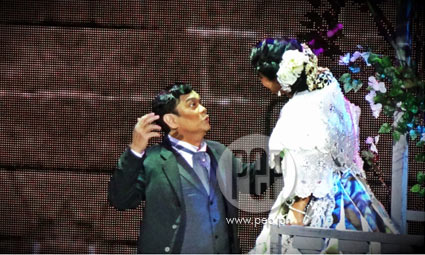 Sal Malaki as Crisostomo Ibarra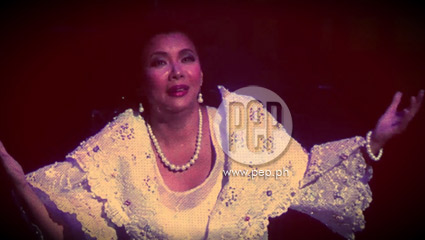 Rachelle Gerodias as Maria Clara




ADVERTISEMENT - CONTINUE READING BELOW
Standout vocal performances were from those who played the characters of Crisostomo Ibarra, Maria Clara, and Sisa (especially her crazed mimicry of the birdsong). Every cast member sang crystal clear, except for minor player Roby Malubay (as Pilosopong Tasyo), who was obviously not an opera singer with his nasal technique. Maestro Rodel Colmenar was at the helm of the live orchestra, which had very precise timing, though I wish it could have been louder. I also wish the musical color of the compositions were more varied, especially the arias' climaxes which could've been more rousing.
Carlo Manere, who was responsible for producing the eye-catching LED and video effect, deserves a standing ovation. It was totally ingenious to have used the video projection as part of the set, as the main backdrop, to be more precise about it. It is laudable for them to maximize technology this way to augment the production design. The images are so crisp that one can't help but compare it to the images on HD TV demos in stores. My favorites were those used for the riverside picnic scene, as well as the forest with falling leaves during Sisa's lamentation aria. The use of the big screen TVs at both sides of the stage was also a novel idea as well. It makes the experience similar to watching a live performance and an opera TV episode at the same time.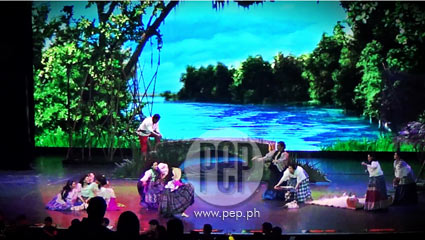 ADVERTISEMENT - CONTINUE READING BELOW
Producer Loida Nicolas-Lewis said her goal is showcase Filipino artistry to the world through this Western form of high art, Filipino text, and Filipino talents. The tickets are even subsidized so that students can watch the play for as low as P500 as long as they present their IDs. This made me recall one of the protagonists in Floy Quintos' An Evening at the Opera, who is a well-bred kolehiyala wanting to bring real art to a province by staging an opera in a town plaza. But then again, opera is an acquired taste.