CHICAGO the Musical has finally opened in Manila! The 1920's themed musical revolves around the dark truth behind all the glitz and glamour at the time of the flapper era.
At the newly opened Theatre at Solaire, CHICAGO lead stars Bianca Marroquin and Terra Macleod candidly talked about their fondness for the Philippines and Filipinos.
What's CHICAGO all about?
Bianca Marroquin: Well, Chicago is the story of Roxie Hart and Velma Kelly. Velma Kelly is a vaudeville star. And Roxie looks up to Velma, and Roxie wants to be come a vaudeville star and a famous dancer. It's a struggle of finding that position in a difficult time and era because they are killers. And it's all about how the press deals with them. In the end, they get away with it: with all the manipulation and how they become sensationalized and how they become stars.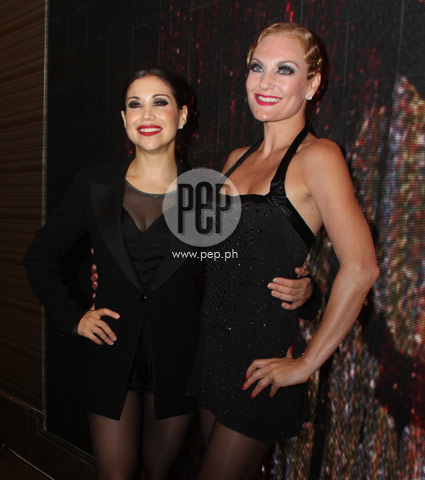 Bianca Marroquin (left) and Terra Macleod


Can you tell us more about your characters?
Bianca Marroquin: Well, Roxie Hart to me is a very delicious role to play. She's like a dream role. First of all, she's a dancer, she's an actress, she's a comedian, and a singer. All the things we've been trained to do. And I also think that Roxie goes through all the emotions there are in those two hours and twenty minutes. Because she's very feisty and crazy and passionate and she's very impulsive. And you get to see why she's actually capable of killing somebody. But then she's very vulnerable. And then she's also smart, she's like a sponge she collects information when she gets to jail. She's got to be on her toes all the time.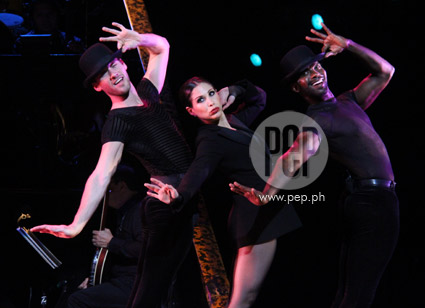 Terra Macleod: Velma is this tougher external woman with a big part. And I always like to describe her as someone who is layered, very layered, like an onion. You peel the onion and you see there's many levels to this successful, strong, but also very sensitive and vulnerable as well. And it's hard for her to show her vulnerability and I think that's the magic that happens when Roxie and Velma finally gets a glimpse of the other's vulnerability. And suddenly something magical happens and that's when the chemisty happens.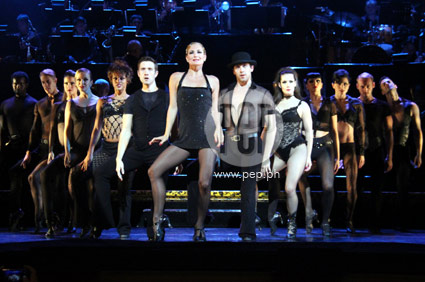 Bianca Marroquin: And they're both fighting for the same thing and trying to survive.
How was it working with Filipinos?
Bianca Marroquin: The whole team and the crew, beautiful.
Terra Macleod: They're lovely.
Bianca Marroquin: First time we came in, September, just to do a quick presscon. Just the treatment and your culture. You're very warm and very considerate and kind. Personally, in Mexico that's how we are. All the crew backstage and the team and the dressers. It's very nice.
Terra Macleod: They're so hospitable. Very sweet. And they work hard. You know, I just ask for something, and within a second they wanna make sure it's there.
Bianca Marroquin: Totally, and you don't have to say it again to them twice, ever. They get it, and they record it in their minds, and the next day it's the same thing again, like wow. Very disciplined. Very nice to work with people like that.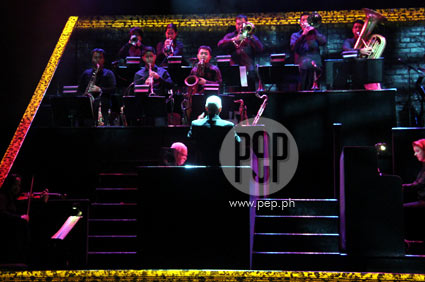 Filipino musicians were chosen to perform with the live orchestra


How was it like performing in Manila?
Terra Macleod: I think it was exciting. What I like is I really feel that they're paying attention and they're listening.
Bianca Marroquin: They're happy.
Terra Macleod: They're having a good time.
Bianca Marroquin: They're laughing and they celebrate it. I feel them really really connected to us. And from now on, today, I think we'll really really see how the audiences is like. Because last night, it was the opening, and maybe a lot of family and friends and people from the presentors affiliated with the theater. Maybe that's with the invite and the guests.
Terra Macleod: The public. We want them to come and experience the magic of the show.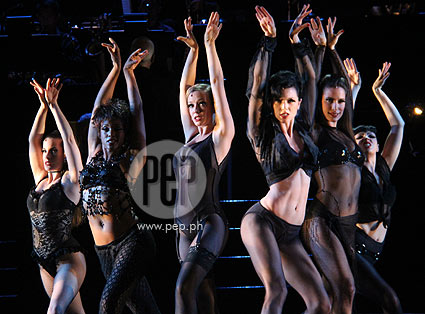 For ticket inquiries, contact Ticketworld at Tel. No. 891-9999 or Ticketworld Online.