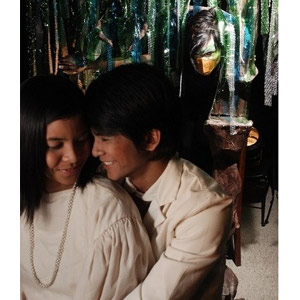 ---
From the same theater company that staged Sandaang Panaginip, Ateneo-Entablado (ENterteynment para sa Tao BAyan LAnsangan at DiyOs) and Smart Bro will once again grace the scene with Juan Abad's Tanikalang Guinto, one of the most famous seditious plays written during the country's American Period.
Considered as part of the canon of Philippine literature, Tanikalang Guinto showcases themes of nationalism, and love for independence and culture. The production is a celebration of the Filipino identity as it epitomizes the drama simboliko, artistically intertwined with modern elements.
Entablado invites the public to pay tribute to Filipino excellence in expressing the love for nation and freedom through arts and literature until March 1 at the Rizal Mini Theater Ateneo de Manila University. (With 7 pm shows on Wednesdays, Thursdays, Fridays; 3 pm and 7 pm shows on Saturdays.) For ticket reservations and other concerns, please contact 09294635149.
Venue: Rizal mini-theater, Ateneo Loyola Heights campus, Katipunan Avenue, Quezon City