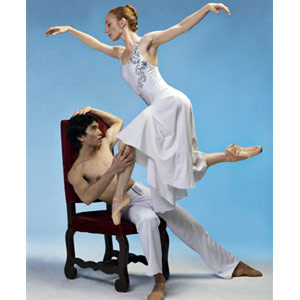 ---
Ballet Philippines dares everyone to come and join them as they sizzle and gyrate their way to celebrate the arrival of the long, hot summer with Latin Heat.


The sounds of South America take center stage as Ballet Philippines ends its 38th season with the sensual, flamboyant rhythms of the salsa, rhumba, bossa nova, reggae, and Caribbean music. Envision images of hot, languid days at the beach and sultry nights embraced by passion and desire.
Latin Heat confirms why we Filipinos are dubbed as the Latin Americans of South East Asia as Ballet Philippines promises a scorching evening of passionate dancing. Expect the dancers of Ballet Philippines revealing some flesh, their sinewy forms and packed bodies will definitely tease and tantalize lovers of dance who will surely remember this performance for a long time.
Featured choreographers for this fiery dance spectacle are Alden Lugnasin, Jeffrey Espejo and Naomi Tolome-Jaena. BP Artistic Director is Bam Damian. Executive Director is Sandy Hontiveras.
Special guest performers: Guitar Friends Ensemble composed of guitar aficionados from various fields namely Maestro Jose Valdez, professor of music and classical guitarist, Armando "Tabo" Derecho, classical guitarist and luthier, Greg Yu, businessman and sportsman, Vince Abella, professional and entrepreneur, Jady Vitug, a businessman, Dr. Diony Cruz, a general surgeon, Rich Hontiveros-Griner, guitar student of the Saint Scholastica's School of Music, Ma-An Hontiveros, BP President and media executive and Antonio "Tony Boy" O. Cojuangco.
Adding more heat to this Latin extravaganza is Salsa Manila, the foremost salsa group in the Philippines headed by Ms. Christine Hipe.
Latin Heat will be performed from March 14-16 at the Cultural Center of the Philippines Little Theater.
For more information, please call 551-0221, 551-1003 or 832-6011 or email balletphilippines@pldtdsl.net