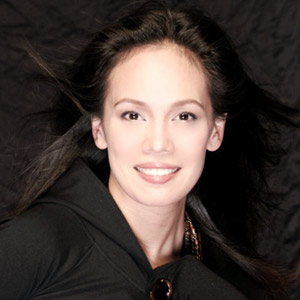 ---
For the past 40 years, Repertory Philippines has delighted audiences with countless productions that have allowed young and old to experience the arresting magic of live theater performance. This summer, Repertory Philippines once again opens its doors through its summer workshop program, allowing enthusiasts of all ages to explore and appreciate just how this magic is made.
For those who are seriously thinking of a career in the theater, especially students who have taken up past workshops, Repertory Philippines offers the Advanced Acting Workshop. Over the last four decades, Rep Summer Workshops have produced an amazing roster of talents, including Maya Barredo, Cathy Azanza, and Chari Arespacochaga. In fact, this summer's Advanced Acting Workshop instructor, seasoned actress Ana Abad Santos-Bitong, is herself an alumna of Rep's Summer Workshop. Ana pursued studies in classical theater at the London Academy of Music and Dramatic Art (LAMDA). Most recently, she directed Rep's post-modern interpretation of Hamlet.
ADVERTISEMENT - CONTINUE READING BELOW
The Advanced Acting Workshop will tackle principles in acting such as script analysis, character analysis, concentration, improvisation, proper use of one's voice, and sense memory. Students will then get a chance to practice and showcase their skills by staging a straight play or musical at the end of the workshop period. This class ultimately aims to train a future generation of actors for roles in the season plays and big musicals of Rep.
For adults 17 years old and above with no previous acting or workshop experience, Repertory Philippines offers the Adult Beginners Acting Workshop. This class will give aspiring theater performers a sound foundation in basic acting principles, as well as provide them with the proper tools to turn out stirring and memorable performances onstage. Students will be treated to fun and learning through theater games and exercises that inspire creativity and excite the mind, body, and spirit. There will also be training geared toward enhancement of the senses, the use of focus and concentration, observation, and most importantly, personal development.
ADVERTISEMENT - CONTINUE READING BELOW


The class culminates in a musical showcase that aims to allow students to discover the amazing influence of music in character creation, set design, blocking and choreography, and overall direction. Participants in this workshop class will be instructed by one of Rep's most experienced and sought-after teachers, Robbie Guevara. Robbie is most proud of having many of his past students now appearing in Rep shows.
For those who would like to experience the fun of rehearsing and putting up a show, there is the Repertory Summer Camp. Classes under the Summer Camp cater to young enthusiasts from 5 to 17 years old. In the Summer Camp, students will learn acting through various theater games, designed specifically to help children develop performance skills, confidence, and responsibility. The Summer Camp also culminates in the staging of a play or musical.
Those who want to experience the joy of musical theater singing may apply to the Voice Class under Jay Valencia-Glorioso. Jay is an accomplished lyric mezzo and has a Bachelor of Music degree from the University of the Philippines College of Music. She has trained with notable voice mentors Isang Tapales, Fides Asensio, Elmo Makil and Conchita Antunano. Presently, special coaches include J. Rassmussen, Lynn Starling, and Loretta Di Franco in New York.
ADVERTISEMENT - CONTINUE READING BELOW
This featured Voice Class was created to provide students with an integrated approach to the study of basic vocal technique and the power of the voice. It is an intimate and dynamic class that will work on relaxation, concentration, and embodying a character by speaking through the lyrics. There will be special emphasis on diction, interpretation, and the Broadway mix style of singing.
This summer truly promises to be an exciting time to hone talent and discover new skills, and Repertory Philippines is geared up for the exhilarating ride.
Enrollment for Repertory Philippines' summer workshop is ongoing. Classes will begin on April 7 and end within the last two weeks of May. For detailed class schedules and rate inquiries, please call Repertory Philippines at 8870710 or log on to http://www.repertory-philippines.com/.