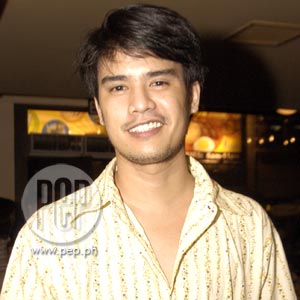 ---

Despite the modern and usually controversial approach of some of its
film and theater counterparts, Martir sa Golgota, the Manila Mobile Theater's (formerly Tanghalang Sta. Ana)depiction of the passion and crucifixion of Jesus Christ sticks to tradition, which they've been doing for the past 19 years.
Martir sa Golgota adheres to the traditional format of the senakulo, a religious drama that goes back to Spanish colonial times. The play delivers various contemporary messages as well, like a commentary on the elections.


"I believe that we have to insert some commentary, otherwise, Christ's
death would have been in vain. So yearly, we have different themes. We
have integrated topics on family, drugs, abortion, peace and order,"
explains the director, former councilor Lou Veloso. "But we're still trying to be as close to the traditional portrayal of the Passion as possible."
The music composed by Lou Veloso and arranged by award-winning musical scorer Vincent de Jesus for Martir sa Golgota is also a big addition to the senakulo.


This year, television and film actor Jao Mapa will play Jesus Christ for the first run, alternating with Jojo Riguerra and Tanghalang Sta. Ana resident actor Russel Sorillo who played as Jesus Christ the Nazareth for eight consecutive years.
ADVERTISEMENT - CONTINUE READING BELOW
Other cast members include theater, television and film actor Bodgie Pascua (John the Baptist), Perry Escaño and Joseph Domingo (Pontius Pilate), Andy Bais (San Miguel), Emlyn Santos and Vahnee Yuenco (Virgin Mary), Aleera Montalla, Ivy Manquiz and Eizen Arana (Magdalene), Allan Manalo (Judas) Dante Balois and Romeo Saje (Nicodemus), Abel Napuran (Herod), Molts Menesses (Annas), Lee Lorenzo (Angel and Juan dela Cruz), and Ces Aldava (Caiphas).
Completing the cast are supporting actors Ronald Solidum and Ogie Ignacio (Flavius), Dong Alcurong (Ignacius), Romy Gonzales (Devil,) Mark Ador (Dimas), Kervin Lobiano (Hestas), Tony Demiao (Barabbas), and the Manila Mobile Theater Actors company.


Martir sa Golgota by the Manila Mobile Theater will be shown on March 18 San Juan Plaza under Mayor J.V. Ejercito, March 19 Plaza Hugo Sta. Ana near the church, March 20 Trese Marteres, Cavite, March 21 Pagsanjan, Laguna, under Mayor E.R Ejercito and Tondo, Manila under Vice Mayor Isko Moreno.


For inquiries on Martir sa Golgota by Manila Mobile Theater and requests for a free presentation in your city or barangay, call 09178718511.
ADVERTISEMENT - CONTINUE READING BELOW