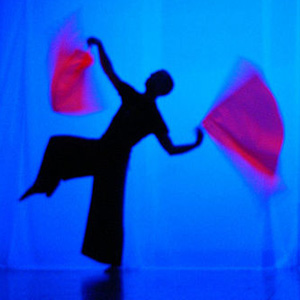 ---
How would you like to learn the sensual dance called salsa? Would you like to try your hand at cracking jokes under the guidance of seasoned comedians? Be mesmerized by the poi spinning skills of accomplished performers.
Party on all Friday nights this April at the PETA Theater Center Roof Deck with the Midsummer Nyts Hap'nins! Philippine Educational Theater Association presents four party themes where people can just walk in and expect different kinds of treats.
Dance the night away on April 4 with Salsa Nyt. Grupo Filipino Salsa show the hottest moves on the dance floor to the beat and rhythm of Latin America.
The Philippine Playhouse tickles your funny bones for the Comedy Improv Nyt on April 11. Join them onstage and go as wild as you can as you crack improvised jokes like a professional comedian while enjoying the sumptuous fare from Trellis.
In the tradition of true French café chantant, PETA transforms songs composed for its women's plays into an entertaining night of music, laughter and performance at the Women's Cabaret on April 18. Greenhouse Grill provides food and bar services on this evening.
ADVERTISEMENT - CONTINUE READING BELOW
Carnivale Nyt on April 25 brings an exciting evening of fire, colors and rhythm as we showcase poi spinning and zip exhibitions and a pageantry of style and masks in the most breathtakingly outrageous fashion parade showcasing theater and media hairstyles and makeup. Under the auspices of instructors from the Australian College for Hairdressing and Makeup, the whole floor is transformed into a stage and everyone who steps on it will get caught up in the whimsical world of a true midsummer night!
Join the Midsummer Nyts Hap'nins at the PETA Theater Center Roof Deck. Tickets are priced at P200, inclusive of one drink. The bar service opens from 6 pm - 9 pm for dinner and happy hour. Entertainment begins at 9 pm.
The Midsummer Nyts Hap'nins is sponsored by the Australian College for Hairdressing and Makeup with the support of Slimmers' World, Nescafe Amore, Franzia Wines, the Elena Tan Foundation, the Villar Foundation, SM Foundation and the Soroptimist International of the Philippines Region (A Foundation), Inc.
ADVERTISEMENT - CONTINUE READING BELOW

Venue: PETA Theater Center, No. 5 Eymard Drive, Quezon City (behind the Quezon City Sports Club)
For reservations or inquiries, please call the PETA Marketing and Public Relations Office at 4100821, 7256244 or 0917.5394707, 0918.9068083. Ask for Pam, Julie or Badette.