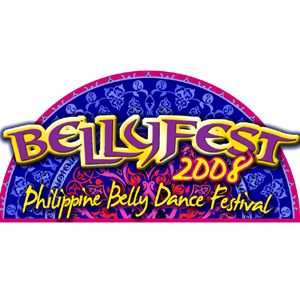 ---

As the follow-up to the successfulBelly Fest held last year, the 2nd Annual Philippine Belly Festivalgathers ground as a day-long dance concert, a celebration of the dance whichempowers women of all backgrounds to embrace the goddess and loveliness within.This event will be held on June 28 (Saturday) at the Glorietta Activity Centerin Ayala Center, Makati. Belly Fest 2008 will feature around 1000 to 1500 danceconcert guests from all over Manila and other regions in the country, as wellas recitalists' families, belly dance aficionados, and dance organizations.


Dance celebrity Regine Tolentino will be performing, as well as lead dancersJill Ngo-Crisologo, Gemma Magtibay, Gladys Mallari, Arcel Benson, ClaireSakumura, and Summer Allada. The show features two Japanese Dancers, ChihoJoko, and Claire Sakumura.


This event will be open to the general public and will also play host to abelly dance-themed bazaar, food stalls, musicians, and belly dance workshops.


On show will be various multi-cultural styles of belly dancing, a fusion andcoming-together of talent in one dazzling, power-packed show. With a much biggervenue compared to the Henry Lee Irwin theater of the Ateneo, belly dancing willbe taken up to an even higher level, reaching a wider scope of ever-growingaudiences and enthusiasts. "More people will be reached-which is our mission-sothis is very good," enthuses Jill Ngo-Crisologo, directress of Peak PerformanceDance Studio and Belly Fest 2008 organizer. "We are more excited than ever, andwe are sure that this will be a success. Our students are very supportive aswell."


ADVERTISEMENT - CONTINUE READING BELOW
Indeed, this beautiful dance gainsmore and more momentum in this country because it taps into an individual'sconfidence, a fact that belly dance students attest to. "In all honesty, bellydancing has improved my sense of self-worth," confides Jane Boholano, afirst-time recitalist. And despite the fact that she is nervous aboutparticipating in this year's Belly Fest, she admits to being excited as well."It's a fulfillment of a childhood fantasy-learning to dance," she adds.


"Belly dancing improved my life inthat I gained more confidence and I learned to believe in myself more," saysDenise Nucum, who also participated in the first Belly Fest. "This dance helpsin becoming more flexible and fit-while emotionally, it teaches a woman to loveone's self and to be expressive through dance."

With the Belly Fest 2008 shaping up to be a major dance event, what is thedriving force behind how it inspires these ever-growing number of women?"Sisterhood and accepting who you are," Jill sums up splendidly, "as we are allgoddesses within."


ADVERTISEMENT - CONTINUE READING BELOW
For inquiries on the Belly Fest2008, contact Peak Performance Dance Studio at mobile: 0917-6247534; phone andfax number: 4133466; and e-mail address: peakperformance@asiapad.com.