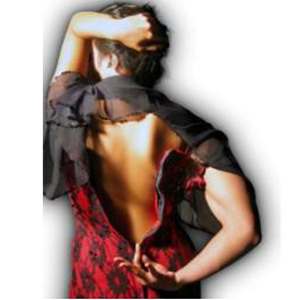 ---

The Virgin Labfest—an annual festival of unstaged, untried,untested works by playwrights, directors and actors—launches its fourth seasonthis Wednesday, June 25. Eighteen new works shall be showcased in stagedreadings, a book launch, and audience talk back sessions. Now on its fourthyear, the Virgin Labfest has earned a reputation for its exciting andprovocative lineup of so-called "virgin" plays from playwrights, both young andold.


As part of its objective to train young writers and todiscover new talents and works, the Virgin Labfest 4 will have as a newcomponent called the Labfest Lab. In this program, secondary school studentswho are interested in theater and playwriting will be mentored throughout thefestival by a member of the Writer's Bloc. As part of their training, they willbe given complimentary tickets to all the Labfest performances and will haveworkshops sessions on playwriting with director and playwright Niel de Mesa. Atthe end of the period, a reading of their works will be featured as a separateshowcase.


Each participant will be at the CCP from June 25 to 29, 2008. On Saturday, July5, a workshop session will be held to critique their works. At this session,members of the Writers Bloc will join the students for further mentoring. TheLabfest Lab will culminate in a staged reading of their works on Sunday, July6, at the CCP Tanghalang Aurelio Tolentino (Little Theater).


Rody Vera, the artistic director of the Virgin Labfest 4, says, "This year,there will be five sets of one-act trilogies, each dealing with a central topicor unifying theme ranging from comedies to political commentaries to genderissues to ghost stories, and a program consisting of three productions fromVirgin Labfest 3." One of these is a program especially geared for children,consisting of plays commissioned by the Philippine Board on Books for YoungPeople, based on published children's stories.


There will also be a contest for owners of blogs (web logs or online journals).The Labfest Blogfest offers active bloggers the chance to win prizes. All they have to do is attend the firstweekend performances and write a web blog or online journal within 48 hoursafter watching the program they saw. Winners will be chosen for each set of Labfest plays and receive giftcertificates and other merchandise.
ADVERTISEMENT - CONTINUE READING BELOW

Staged readings of six other "virgin" plays will also be presented every nightfrom June 25 to 29. On July 3, therewill be a reading of selected excerpts from Ma-Yi Theater Company's anthology SavageStage, most of which have been performed by the company.


National Artist for Literature F. Sionil Jose will share his thoughts withHowie Severino in a forum titled "From Page to Stage: The Novelist in Front ofthe Footlights" on July 5.


The Virgin Labfest 4 runs from June 25 to July 6 and is presented by theWriters Bloc and Tanghalang Pilipino with the Cultural Center of thePhilippines, and the National Commission for Culture and the Arts. For schedule and ticket inquiries, please call the CCP Box Office at832-3704 or Ticketworld at National Bookstore branches at 891-9999.

For the full schedule of the 4th Virgin Labfest, visit www.virginlabfest.com