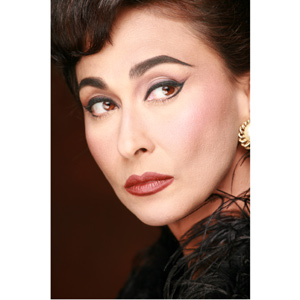 ---

Philippine Opera Company will be staging the local version of the Tony Award-winning play, Master Class, which is about thelegendary opera diva Maria Callas. Witness Cherie Gil play the role of theAmerican-born Greek soprano who lived during the 1950s.
Master Class gives us a peek inside the public andprivate world of opera's famous diva. Maria was the leading star of theinternational opera circuit, performing in such famed houses as La Scala, TheMetropolitan Opera House, Covent Garden, Paris Opera, and in such starringroles as Norma, Medea, Carmen, Lucia and Tosca. In 1971 (just sixyears before her death), Callas was still one of the most admired opera singersof all time. Her enormous fame has earned her the prestigious invitation toteach a series of master classes at the famed Julliard School of Music. It iswithin the four walls of this master class that this story springs forth.
This moving drama depicts the fictional class conducted forthree students by Callas at the end of her career. In the process, she recountsher long tumultuous life as opera's grand dame and reveals rare glimpses of herprivate life as paramour to billionaire Aristotle Onassis. Dubbed as La Divinafor her outstanding singing skills, Callas died in 1977 at the age of 53.
Master Class will run at the Carlos P. RomuloTheater, RCBC Plaza, Makati City, with 10 performances scheduled on October9-12, 17-19, 23-25, 2008 at 8 p.m.
For block ticket sales, please call the Philippine OperaCompany at 892-8786 and TicketWorld at 891-9999.