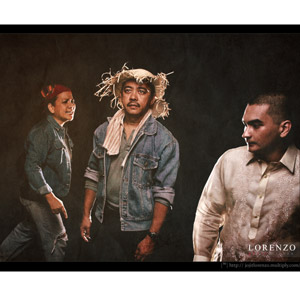 ---

As they say in theater: the show must go on. This adage wasproven by the Philippine Educational Theater Association (PETA) when theycontinued with the scheduled performances of their play even though a grenadewas hurled at their parking lot just a few hours earlier.
Last Sunday, August 3, an explosion rocked the PETA TheaterCenter in New Manila, Quezon City. According to Leloi Arcete, the publicrelations officer of PETA, the doors of the building remain intact but theglass panels on the ground floor were shattered by the explosion that tookplace before dawn. The explosion also also left a five-inch wide crater on the parking lot of the building.
Right after the incident, the Quezon City Bomb Squadinspected the PETA Theater Center and declared that the building was safe. Infact, the staging of the play Noli at Fili Dos Mil (Dekada 2000)continued at 10 a.m. and 3 p.m. that same day.


All performances of PETA will continue as scheduled.

PETA sent its official statement regarding the grenade-hurling incident at PETATheater Center:
"At about 4:55AM on Sunday, August 3, 2008, an explosionoccurred in front of the PETA THEATER CENTER at No. 5 Eymard Drive, Brgy.Kristong Hari, New Manila, Quezon City. Upon hearing the explosion, the guard on duty rushed out and saw a mandriving away on a motorcycle from the direction of Broadway St. towards E.Rodriguez Avenue. Because it wasraining and still dark, the guard could not read the plate number of the motorcycle.
"At around 5:05AM, the Barangay Captain and tanod ofBarangay Kristong Hari, who had heard the explosion, came to the Center. Upon hearing the guard's account, theBarangay Captain called Broadway Station 30 and Police Station 11, and after(10) minutes, four policemen arrived from Police Station 11. Soon after, the Quezon City Bomb Squadarrived and conducted an investigation. According to the Quezon City Bomb Squad, it was an MK2 grenade thatexploded. Fortunately, no one was hurt in the incident. Only a few minor damages were inflicted onthe building's façade.
ADVERTISEMENT - CONTINUE READING BELOW
"PETA acknowledges the positive and immediate response ofthe Barangay Kristong Hari personnel, the Quezon City Police Department and theQuezon City Bomb Squad. The PETA management is in close coordination with theQuezon City authorities to ensure public safety so that PETA can continue toserve its public with the same dedication and concern as it has shown in thepast 40 years."