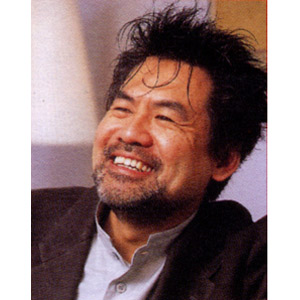 ---

When David Henry Hwang was ten years old, he heard the news thathis maternal grandmother based in Cebu was in poor health. With amazingforesight, the young boy born and raised in Los Angeles felt that it was hisduty to preserve the history of the Yutivo family. David then asked his parentsif he could visit the Philippines to learn more about his roots.
The precocious kid recorded interviews with his grandmotheron cassette tapes and the oral histories became the basis of a 90-page"non-fiction novel" titled Only Three Generations. David recalls thatthis was his first attempt at literary work. The novel was simply photocopiedand distributed to his relatives, most of whom gave him good reviews.
Three decades later, David grew up to be a professionaldramatist. He is credited as the first Asian-American dramatist to win a Tonyfor Best Play (for M. Butterfly) and several Obies (the off-Broadwayequivalent of the Tonys) as well as Pulitzer Prize nominations.
Remembering the childhood stories of his Ama (grandmother),he created a fictional work titled Golden Child, which became his secondBroadway venture. This two-act play won the 1997 Obie Award for itsOff-Broadway production and gave David his second Tony nomination.
During the gala night of Golden Child at the CulturalCenter of the Philippines, David tells PEP (Philippine Entertainment Portal)about his fondest memory about the country. "I remember having a lot of fun,meeting people. I really enjoyed as a kid, everybody was very warm andaccepting, they had a very generous attitude towards life that stayed with methroughout the years."
How did he get involved with theater? "I saw some plays incollege, and I said, I think I can do that. In my senior play in college, Iwrote a play that was staged in our dorminatory called FOB or FreshOff the Boat. It got produced in New York and then I had a career."


ADVERTISEMENT - CONTINUE READING BELOW
As an Asian-American, did he have difficulty penetrating theindustry? "In the beginning, the fact that I was writing about Asian themeshelped me to get out of the starting gate since I was writing about materialthat was fresh. I do think there are advantages and disadvantages toeverything. What is hard about writing Asian characters is that sometimes worksdon't get produced in cities where they feel they can't cast the play. MadameButterfly hasn't had much work done in London but everything has advantagesand disadvantages."
David had a hand in choosing the director and he opted towork with Loy Arcenas, a renowned set designer whom he worked with in the NewYork staging of Golden Child and Face Value.
David's grandmother who was his main resource person for theplay survived the illness and even lived long enough to watch the play when itopened in Los Angeles!


His grandmother is now known as the character Ahn, theGolden Child of the Fujian household living in 1918 China.


The Manila production of Golden Child shows theradical transformation of Eng Tieng-Bin, a wealthy merchant who has been awayin the Philippines on business. Ahn's mother is Siu-Yong, the first wife whohas a secret addiction to morphine. Second wife Luan craves First Wife's powerand she adapts Western ways in order to manipulate her husband.
Eling, the lowly third wife, is young, sweet and truly inlove with her husband. However, she is torn between being a good daughter and agood wife.
When Eng Tieng-Bin returns to his village, he brings withhim the influence of the West. He ushers in progress by brining in varioushousehold gadgets and implementing new rules. He wants change, like having onlyone wife (a wife he's chosen for love) and end the Chinese tradition of footbinding. His most radical idea is to trade his culture's ancestral worship forChristianity, allowing himself and his family to be baptized by an Englishpastor.
ADVERTISEMENT - CONTINUE READING BELOW
It is said that female cast members of this production triedwalking with ankles tied together to get a feel of how women with bound feetmoved.
Tanghalang Pilipino's Golden Child, produced byarrangement with Hal Leonard Australia Pty Ltd on behalf of Dramatists PlayService Inc., New York, runs until September 7. It is being staged at theTanghalang Aurelio Tolentino (Little Theater) of the Cultural Center of thePhilippines. For inquiries, please call 8323661, 8323704 or 8919999.
Tickets are priced at P600 with discounts for students,senior citizens and block sales.